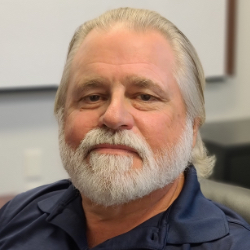 Kelly is a fantastic advocate of the work we do, and he's held in high esteem by myself and those around him. At GRSi, he has significantly contributed strategically not only in defense areas, but also overall in the company. – Dr. David Affeldt, President & CEO
CHARLESTON, S.C. (PRWEB) September 03, 2020
Kelly's accomplishments and career highlights are numerous, including the management of large and complex programs that provided him with a deep understanding of the customers' missions. He will continue to base his operations from the company's Charleston, SC office and work with the team there to offer system hardening, information assurance, and PKI/CAC/PIV integrations among others.
"Kelly is a fantastic advocate of the work we do, and he's held in high esteem by myself and those around him. At GRSi, he has significantly contributed strategically not only in defense areas, but also overall in the company. I have no doubt he will not only succeed but help take us to a new level of service, collaboration, and innovation." – Dr. David Affeldt, President & CEO.
GRSi drives state-of-the-art innovations and solutions across the Civilian, Defense, and Intel communities, as well as the commercial industry. Our professional technical and engineering services deliver next-generation systems engineering, cybersecurity, technology insertion, and best practices-based Enterprise Operations (EOps) management.
Our worldwide top-talent brings proven agility with compliance and innovation with governance. GRSi stabilizes, optimizes, and transforms our clients' environments, realizing their must-have objectives of resilient, reliable, forward-leaning technical efficiencies.
GRSi has delivered excellence in professional and technical services for nearly two decades to federal, defense, intelligence, and commercial clients worldwide. Industry best practices, technologies, and people … excellence delivered daily. For more information, contact media@grsi.com.
###