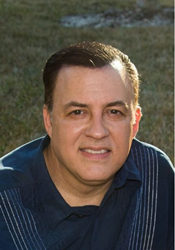 "We're looking forward to seeing Craig's entrepreneurial spirit in action as he helps GRUBBRR dominate the commerce automation space," said Sam Zietz, CEO of GRUBBRR.
BOCA RATON, Fla. (PRWEB) February 12, 2021
GRUBBRR, a trailblazing commerce automation company offering ordering and fulfillment solutions through its self-ordering kiosks and SaaS platform, announced that Craig Edelman has joined the company as Chief Financial Officer and Vice President of Operations. His well-developed track record of financial management and operational expertise will help him navigate scaling this rapidly growing enterprise while upholding GRUBBRR's commitment to delivering top-of-the-line technology solutions.
In his new role, Edelman will be responsible for streamlining the company's production workflows in order to ensure stronger efficiencies during the rapid growth they are experiencing. Additionally, in his dual capacity, he will promote the highest levels of financial standards and discipline to achieve maximum value for all GRUBBRR's stakeholders. He seeks to accomplish these goals by optimizing the human capital on his teams and continuing the company's traditional core values of a passion to win and acting with urgency within a positive work culture that has already positioned the company in the forefront of the industry.
"I am pleased to join GRUBBRR at such a pivotal moment for restaurants and various other service industries," said Edelman. "GRUBBRR's world class solutions offer restaurants a much-needed lifeline. I see an unshakeable drive in this team, and I look forward to working with them to innovate our internal operations to deliver best-in-class product platforms for our clients with the fiscal discipline that the economy demands."
"Craig Edelman brings much needed broad-based expertise," said Sam Zietz, CEO of GRUBBRR. "His outstanding track record of operational development, corporate financial management and start-up leadership makes him an asset to the team. He will know how to handle the inevitable complexities of expansion. We're also looking forward to seeing Craig's entrepreneurial spirit in action as he helps GRUBBRR dominate the commerce automation space."
Edelman most recently served as Managing Director for a portfolio of companies and investments for a high-profile family office based in Mexico. He transformed operations for various existing assets in the portfolio and made several strategic investments for the family in the U.S. and Mexico, in addition to providing input for their Cuban and European interests. His efforts drove much of the family's corporate strategy, planning and process improvements, ultimately leading to a successful succession plan for the CEO to the next generation. Prior to this role, he held positions at PricewaterhouseCoopers, Clorox, and Jarden. Edelman is an accomplished senior level financial and operational executive with focus on all aspects of corporate development including business planning, strategy, capital raising, fiscal reporting, acquisition financing and due diligence. He possesses an in-depth knowledge of financial modeling, business valuation, team management and start-up leadership. He attended the Wharton School at the University of Pennsylvania where he received a Bachelor of Science in economics. He also holds an MBA from Cornell University from which he received the Jonas Weil Fellowship, and is fluent in English and Spanish.
About GRUBBRR:
Headquartered in Boca Raton, Florida, GRUBBRR is a technology company that delivers self-ordering solutions for small to large companies across different verticals including QSR Restaurants, Fast-Casual Restaurants, Cafes, Bakeries, Stadiums, Movie Theatres, Casinos, Micro Markets, Retailers, Amusement and Entertainment Centers, and Golf Courses. Offerings include self-service kiosks, contactless ordering, point-of-sale systems, mobile ordering, online ordering, tableside ordering, food lockers, curbside delivery, and other services intended to materially increase business efficiency. To learn more about GRUBBRR and the company's offers, please visit: http://www.grubbrr.com.