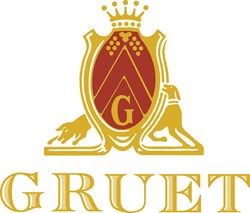 Albuquerque, NM (PRWEB) February 13, 2014
Gruet Winery, an international sparkling wine house (http://www.gruetwinery.com), is announcing its celebration of 25 years producing wine in the United States.
Since its beginning in 1984, Gruet has evolved from a small local New Mexican sparkling wine producer into an international sparkling wine house. Over the past 25 years Gruet has won countless prestigious awards both nationally and internationally. Special Cuvees will be released during 2014 to celebrate their 25th Anniversary and they will be hosting events around the country to commemorate their anniversary.
Gruet Winery began as the vision of the family patriarch Gilbert Gruet. He had been producing fine champagne in his native village of Bethon, France since 1952. Gruet was a visionary, and like many French winemakers of the time, sought to expand his business outside of France. He explored many potential sites in the United States but when he came to New Mexico he immediately fell in love with the culture of the southwest United States. The Gruet's found the arid climate and high altitude of New Mexico provided excellent growing conditions for pinot noir and chardonnay grapes, the essential grapes used in sparkling wine. Today, Gilbert's daughter Nathalie serves as President and his son Laurent is the Winemaker as they carry on a proud heritage of making wine in the true style of their native Champagne.
The excellent 1987 harvest allowed Laurent Gruet to produce his first two wines in 1989 following the strict guidelines of Methode Champenoise. After the required minimum of two years of aging (en tirage, as in Champagne) Gruet's first two sparkling wines, Brut and Blanc de Noirs, were introduced to a very appreciative wine world. Critics and connoisseurs alike were astonished by the quality and the value from this French/New Mexican family winery born out of the passion and vision of Gilbert Gruet.
Gruet currently produces over 120,000 cases with seven non-vintage and three vintage wines having retail prices ranging from $15 to $46. Their wines are sold in 49 states, Asia and the Caribbean and can be found in the country's finest restaurants, in retail outlets, and online at http://www.gruetwinery.com.
The Gruet family's passion for making superlative Champagne and Sparkling Wine over the past 25 years has given people around the world a quality product at a great value. Why? Because they believe everyone deserves a little luxury.
Gruet Winery is located at 8400 Pan American FWY NE, Albuquerque, NM and is open daily for tastings.