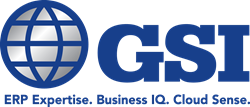 By having GSI modernize your legacy applications, you'll be able to decrease the amount of time, manpower, and resources spent on managing these applications on a daily basis.
ATLANTA (PRWEB) May 13, 2021
GSI, Inc. today announces its Application Modernization services, which will provide companies with innovative options to modernize and extend legacy applications with digital technologies. To compete, grow, and differentiate themselves in today's marketplace, companies need core business applications that propel them to success — not hold them back with antiquated, legacy, or homegrown technology platforms. In this age of digital transformation, many companies with existing systems are considering their options and looking for innovative ways to eke more life out of those solutions while also gaining the advantage of modern technology.
By making older applications and platforms "new" again, app modernization either updates or replaces that software, adds modern features to it, and provides new capabilities that align with a company's current business needs.
App Modernization works best when based on a modular approach—think of how you would snap several Legos together to build a house. GSI uses a similar strategy when modularizing entire suites of applications one Lego at a time. This allows companies to pace themselves versus using the "big bang" implementation approach.
The good news is that app modernization doesn't necessarily mean ripping existing software to shreds and starting over. Instead, a consultant like GSI can effectively extend the lifecycle of those existing programs and get them interacting with other applications. The need for app modernization accelerated during the early stages of the COVID-19 pandemic, for example, when companies were forced to turn on a dime—and their applications refused to follow suit.
"By having GSI modernize your legacy applications, you'll be able to decrease the amount of time, manpower, and resources spent on managing these applications on a daily basis. Then, you can reinvest that time into delivering a high level of value to your customers, continuously improving your business strategies, and creating an organization that stands out from the pack" said Stephen Kassay, Director of Products and Custom Development, GSI.
About GSI, Inc.
GSI, Inc. specializes in providing a broad spectrum of business, functional, technical, and cybersecurity consulting and managed services for Oracle JD Edwards, Oracle NetSuite, Oracle Cloud, Salesforce, HubSpot, ServiceNow, BMC, and other enterprise applications. We also offer an extensive array of cloud/hosting solutions for Oracle Cloud, Amazon Web Services (AWS), Microsoft Azure, Google Cloud, and JDE Cloud9. GSI combines its deep application and industry experience with advanced AI and automation to deliver cutting edge intelligence. This advanced intelligence combined with our outstanding people allows GSI to deliver Service Excellence every single day. GSI's comprehensive suite of solutions include: AppCare, a 24/7 managed service that includes EaaSy with flexible "on-demand" services and dynamic pricing; GENIUS AI, an Application Intelligence Platform (AIP) for creating application health and user experience monitors; GENISYS, a solution for optimizing system performance; gShield, a comprehensive security solution; RapidReconciler®, its inventory reconciliation software; RapidApproval®, a Salesforce AppExchange solution for streamlining the approval request process; and JDE Cloud9, a complete cloud-based hosted service. GSI consulting and managed services are backed by its signature 100 percent guarantee. Founded in 2004, the rapidly growing company is headquartered in Atlanta with locations nationwide. GSI, Inc. has been named to Inc. Magazine's Inc.5000 list of fastest growing companies for two consecutive years.