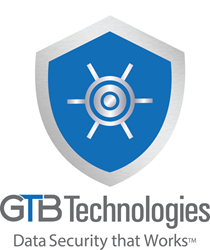 Since Covid-19, GTB has seen unprecedented exponential growth, partially due to the realization by many enterprises that their traditional DLP solutions are failing along with the fact that GTB's Data Loss Prevention solutions are technologically more advanced, accurate and work
WEST PALM BEACH, Fla. (PRWEB) July 01, 2020
GTB Technologies, the global leader of Data Protection solutions, today announced the availability of its SDK for DLP that Works with Multitenancy for SaaS and MSP providers.
BACKGROUND
Many service providers are currently looking to extend their offerings by including data protection. Regulatory compliance requires companies and providers to secure data especially personal identifiable information (PII). Thus, there is an urgent need for a data detection engine that will scan data accurately and report the presence of sensitive content inside files or data streams.
GTB has now unveiled the fastest, most accurate DLP SDK for MSSP's, OEM's and Cloud Service Providers. Among its many features, the GTB Data Loss Prevention that Works (DLP) SDK supports any file format with built-in OCR capability. It scans both structured and semi-structured data in any language including double-byte character support and right to left languages. The GTB DLP SDK also includes more than 3,000 DLP Detection Categories for full compliance.
"With the failure of traditional DLP, Discovery and Data Classification Protection (DCP) solutions, insider threat and breach activities are on the rise. It is pertinent that Data Loss Prevention (DLP), Data Security and Discovery solution (Enterprise or Integrated) providers offer a precise solution to their constituents. Since Covid-19, GTB has seen unprecedented exponential growth, partially due to the realization by many enterprises that their traditional DLP solutions are failing along with the fact that GTB's Data Loss Prevention solutions are technologically more advanced, accurate and work," said Wendy Cohen, GTB's Chief Strategy Officer.
"The latest release of our Enterprise DLP SDK is an example of one of the many cutting edge innovations from GTB Technologies that does deliver the needed solutions to its customers and certainly sets us apart from the competition," continued Cohen.
ADVANCED CAPABILITIES
Widely adopted by many solution providers, GTB's DLP SDK, now with multi-tenancy, supports both Restful API as well as C++ calls and returns scan results in a JSON file format to the calling application. It's perfect for those who care to concentrate on reviewing the most relevant ESI (electronically stored information), therefore providing accelerated data collection and review times resulting in a substantial reduction of costs.
The GTB SDK is multi-threaded and supports 1GB of bandwidth for one machine. Providers with higher capacity may deploy multiple machines to accommodate more traffic.
RESULTING IN
The GTB SDK reports bandwidth usage per customer, allowing providers flexible pricing structures with their accounts. GTB's Data Loss Prevention, Discovery SDK is perfect for those who care to concentrate on reviewing the most relevant data, thus providing accelerated discovery that results in a substantial reduction of time and costs.
GTB offers a 15-day trial. For more information or to receive information on GTB's DLP white labeling program click here
RECENT LEADER AWARD
GTB Technologies Named AI's Best Data Loss Prevention Solutions Provider for 2020
ADDITIONAL RESOURCES:
The Failure of Traditional DLP Solutions
Time to Redefine Data Loss Prevention
ABOUT GTB TECHNOLOGIES, INC.
Growing since 2005, GTB Technologies is the only company in the Data Leak / Data Loss Prevention (DLP) space that is controlled by its Cofounder. This independence offers GTB the unique ability to focus on its customers rather than investors' short-term objectives.
GTB's Data Security that Works platform integrates content, context, and location awareness along with encryption, redaction, and data-level controls to reduce the risk of and/or prevent sensitive data loss, misuse, and/or data theft. Its proven, patented technology permits organizations the ability to accurately monitor, audit, control, and prevent sensitive data from malicious theft, while automatically enforcing data security policies and procedures.
GTB's modular platform, which when using fingerprinted data, provides a catch rate of 100 percent, with no comparison data saved permitting secure data sharing across multiple computing environments, including endpoints, networks, and the cloud. This pinpoint detection accuracy coupled with continuous monitoring gives organizations facing budgetary restrictions and regulatory challenges a tough, effective defense. GTB's platform is delivered on-premises or off, as a managed service, self-service or a hybrid.
For more information visit our website at https://gttb.com/why-gtb-for-data-loss-prevention-solutions/
© 2020 GTB Technologies, Inc. All rights reserved.