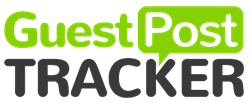 ST. PETERSBURG, Fla. (PRWEB) December 13, 2019
Guest Post Tracker has recently built a team of outreach specialists exceptional in creating relationships with high-quality blogs across the internet. Through their efficient outreach process, posts are only placed on high ranking websites. This results in pristine links that search engines take into account positively and thereby lead to an increase in a site's ranking.
Guest Post Tracker's team of professional content writers and blog contributors craft high-quality articles that can be compared to magazines or editorials. The service allows businesses to quickly scale traffic and backlinks since the articles will be accepted and posted on sites with higher authority.
Placements are secured through manual outreach. Guest Post Tracker has relationships with publishers in a diverse range of categories and industries ranging from health and technology to faith and family.
Guest Post Tracker's process is very straightforward. A user fills out a form that includes the site URL and the keyword anchor text. Guest Post Tracker will take the reins from this point on. The article's subject and topic will be selected, and then it will be sent to the high-authority site for their approval before posted. A detailed report will show exactly where the article has been posted as well as its direct URL.
About Guest Post Tracker: Guest Post Tracker is one of the largest resources for SEO service providers. Guest Post Tracker offers a range of services including a mega list with thousands of sites that will let you guest post on their site - one of the hardest parts of SEO. They also have a few different "done for you services" including guest posts and blog content creation.