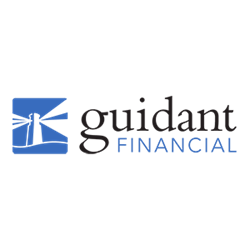 "We are thrilled to learn that when asked, more franchise professionals recommend Guidant to support their franchisees in getting financed," said David Nilssen, CEO of Guidant Financial. "We are lucky to work with so many great franchise brands and I'm proud of our exemplary team, who are the reason
BELLEVUE, Wash. (PRWEB) September 01, 2020
Guidant Financial is honored to have been named the #1 Top Franchise Financing Supplier by Entrepreneur Magazine, the premier source for everything small business.
To find out which franchise financing supplier was the best, Entrepreneur Magazine surveyed hundreds of franchisors, from emerging concepts to top-ranked Franchise 500 brands. Based on the franchisor survey results, Entrepreneur then ranked financing suppliers on how many franchisors they work with and how highly franchisors were satisfied.
"We are thrilled to learn that when asked, more franchise professionals recommend Guidant to support their franchisees in getting financed," said David Nilssen, CEO of Guidant Financial. "We are lucky to work with so many great franchise brands and I'm proud of our exemplary team, who are the reason why a small business like Guidant can against massive institutions like Bank of America."
About Guidant Financial
Headquartered in Bellevue, WA Guidant Financial helps business owners secure financing to start, buy, or grow a business. An industry leader in business and franchise financing, Guidant works with new and existing entrepreneurs to identify, evaluate, and deploy customized financing solutions. Their services include, but are not limited to, 401(k) business funding, SBA loans, unsecured credit, and portfolio loans. In total, Guidant has helped over 20,000 entrepreneurs in all 50 states to invest more than $4 billion in funds to start small businesses, resulting in more than 85,000 U.S. jobs created. Visit Guidant at guidantfinancial.com.