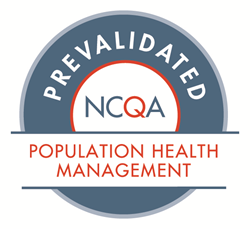 "We are very proud of achieving Population Health Management Prevalidation for GuidingCare," said Altruista Chief Medical Officer Munish Khaneja, MD
RESTON, Va. (PRWEB) October 17, 2018
Altruista Health, Inc., an innovative provider of care management technology solutions, today announced that its GuidingCare® platform (Version 8.7+) has achieved NCQA Prevalidation for Population Health Management (PHM) in Health Plan Accreditation. The review process included a rigorous evaluation of GuidingCare's Population Health Management functionality.
NCQA's Population Health Management Prevalidation reviews population health management tools, data integration tools, risk stratification tools, care management systems tools and other related health technology solutions providing functionality that completely meet or support factor-level requirements within applicable NCQA Population Health Management in Health Plan Accreditation Standards.
Effective Oct. 10, 2018, health plans and other organizations using GuidingCare will benefit from reduced burden for health plan accreditation, population health program accreditation, managed behavioral health organization accreditation or case management accreditation elements designated as eligible for automatic credit or plan support. Altruista Health will supply detail on autocredit elements and plan support factors on request.
"We are very proud of achieving Population Health Management Prevalidation for GuidingCare," said Altruista Chief Medical Officer Munish Khaneja, MD. "This prevalidation significantly reduces the administrative resources health plans need to expend for their own NCQA accreditation and requirements, and affirms Altruista is meeting the highest of standards that we have set for the application."
The NCQA prevalidation program is distinct from existing NCQA Certifications and Accreditations. NCQA created the prevalidation program to identify electronic health record systems, population health management tools and other related technology solutions that have functionality that helps practices, health plans and other organizations meet certain accreditations and requirements.
About Altruista Health
Altruista Health delivers medical management and population health management solutions that support value-based and person-centered care models. Our GuidingCare® technology platform integrates care management, care coordination and quality improvement programs through a suite of sophisticated yet easy-to-use web applications. Founded in 2007 and headquartered in the Washington, D.C. area, Altruista Health has grown into a recognized industry leader, culminating in a spot on Becker's Healthcare Top 70+ Population Health Management Companies to Know. Health plans and healthcare providers in more than 35 states use GuidingCare to transform their processes, reduce avoidable expenses and improve patient health outcomes. For more information, visit http://www.altruistahealth.com.
About NCQA
NCQA is a private, non-profit organization dedicated to improving healthcare quality. NCQA accredits and certifies a wide range of healthcare organizations. It also recognizes clinicians and practices in key areas of performance. NCQA's website contains information to help consumers, employers and others make more informed healthcare choices.