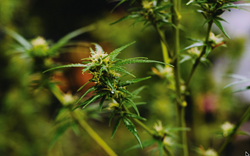 This "all natural" product many times is not all natural,
GULF BREEZE, Fla. (PRWEB) October 25, 2018
CBD sales are skyrocketing as advertisements tout it as a non-addictive cure for everything from migraines and cancer to Post Traumatic Stress Disorder. As the public rushes to buy CBD products, it may be time to slow down and be mindful of the Latin Phrase, "Caveat Emptor" for let the buyer beware.
CBD stands for Cannabidoil, which is an essential component of medical marijuana. According to a report from the World Health Organization, "In humans, CBD exhibits no effects indicative of any abuse or dependence potential…. To date, there is no evidence of public health related problems associated with the use of pure CBD." Looking a little deeper, the key word to look for in this report is "pure."
Before purchasing CBD, products people need to know certain things. First of all, all CBD products are not created equally. This "all natural" product many times is not all natural, but has been contaminated with pesticides, herbicides or fertilizer uptake. Sometimes the process of extracting oil from the plants allows for heavy metal or solvent contamination – again, not very natural. Second, what you buy may not be what you get. The production of CBD products is not regulated by the FDA (the United States Food and Drug Administration). The FDA has, over the past several years, sent warning letters to CBD producers when products tested failed to show the levels of CBD claimed by the producer. The FDA states "these products are not approved by FDA for the diagnosis, cure, mitigation, treatment, or prevention of any disease. Consumers should beware purchasing and using any such products."
If the FDA does not regulate CBD products, who does? The CBD Cannabidiol Regulatory Agency (CBDRA) is self-defined as "an industry formed, self-regulating coalition formed by manufacturers and industry leaders as a whole to improve consumer safety and product quality of cannabidiol based products." This organization tests product samples that are obtained through secret shoppers to determine if the product has the amount of CBD indicated on the packaging. The agency does not accept samples for testing directly from manufacturers. According to the CBDRA, their only source of revenue is from Member Manufactures who pay for a link to approved and verified products only. As of this writing, on their website, http://www.CBDRA.ORG, there is a chart depicting 69 products they have received for testing; 32 products of those listed have not yet been tested. Of the 37 products that were tested, 10 failed to meet their claimed CBD level, 12 were listed as "Warned by the FDA," and only 15 products have passed the agency's test.
A third concern with CBD consumption is the possible drug interaction that can occur with both prescription and over the counter medications. CBD, like many other medications, is metabolized through the liver. CBD can speed up or slow down the metabolization of various medications. It is very important to inform your physician or pharmacist if you are using CBD products in conjunction with other medications to verify any potential for adverse drug interactions. Consumers of CBD products should be aware of the possible pitfalls with CBD use and should research the products they choose carefully for purity, quality and to be sure it does not interfere with their current medications.
About Gulf Breeze Recovery: Gulf Breeze Recovery is changing the future of addiction treatment with the THRIVE® program focused on overcoming chronic relapse. Gulf Breeze Recovery's THRIVE® program is designed for those who are looking for a drug and alcohol treatment program to produce a different and positive result. This non-12 step program allows you to drive beyond your addictions and promotes a new outlook on life. For more information about our program or to speak with an Addiction's expert, please call 855-973-3551 or contact us.