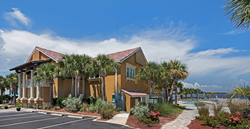 In a press release, Bondi alleges that CVS and Walgreens continued to fill "suspicious orders of opioids" and "dispensed unreasonable quantities of opioids from their pharmacies."
GULF BREEZE, Fla. (PRWEB) December 20, 2018
Florida Attorney General Pam Bondi has filed an amendment to include the nation's two largest pharmacy chains, CVS and Walgreens, in a complaint addressing the role of major pharmaceutical distributers and manufacturers in the opioid crisis.
The original complaint, filed May 15, 2018, in state court, named as defendants five opioid manufacturers: Purdue, Endo, Janssen, Cephalon, and Allergan, and four opioid distributors: AmerisourceBergen, McKesson, Cardinal, and Mallinckrodt. In addition to the two new pharmacy chains, the November amendment also adds pharmaceutical company Insys Therapeutics.
In a press release, Bondi alleges that CVS and Walgreens continued to fill "suspicious orders of opioids" and "dispensed unreasonable quantities of opioids from their pharmacies."
The complaint itself does not mince words on the dangers of opioids, stating that they are "dangerous and highly addictive narcotics." It also states that the defendants "launched a campaign of misleading advertising to inflate the market for these drugs, peddling them as safe and appropriate for use to treat a range of chronic conditions, and severely downplaying how addictive and dangerous they are."
According to the complaint, in addition to putting public health at risk to profit from the dangerous opioids in their original formulation, the defendants also "capitalized on the problem they created – the widespread diversion and misuse of opioids – by creating and marketing formulations purported to deter abuse and diversion." "Defendants also knew that these formulations did nothing to reduce the likelihood that a patient taking a pill orally for medical use would become addicted."
This lawsuit is one of many attempting to address some of the systemic causes of opiate addiction. But with overdose deaths climbing over 70,000 in 2017, the massive scope of the opioid crisis does not appear to be shrinking. What tightening regulations mean for people abusing prescription opiates is that, as prescriptions become less accessible, they often turn to stronger, unregulated street drugs. This means that the overdose deaths may continue to rise.
November 16 AG Press Release
At Gulf Breeze Recovery, we realize that, while litigation leading to increased regulation is a good start, simply limiting a person's access to prescription narcotic medication is not a sufficient means to treat addiction as a whole. That is why we offer a groundbreaking treatment program that focuses on the root cause of addiction, rather than on any specific drug. If you or someone you love is struggling with prescription narcotics, there is hope.
About Gulf Breeze Recovery: Gulf Breeze Recovery is changing the future of addiction treatment with the THRIVE® program focused on overcoming chronic relapse. Gulf Breeze Recovery's THRIVE® program is designed for those who are looking for a drug and alcohol treatment program to produce a different and positive result. This non-12 step program allows you to drive beyond your addictions and promotes a new outlook on life. For more information about our program or to speak with an Addiction's expert, please call 855-973-3551 or Contact us.