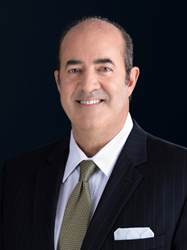 "Gulfstream has a reputation for excellence with a focus on innovation combined with a history of producing record-setting aircraft, cutting edge technologies, and global support initiatives that service customers worldwide."
ATLANTA (PRWEB) August 16, 2018
Gulfstream Aerospace President, Mark Burns, will be the lunch keynote at the Georgia Manufacturing Summit, held October 10, 2018, at the Cobb Galleria. Mr. Burns has spent more than 34 years with Gulfstream, joining the organization in 1983 as a computer-aided design (CAD) operator. He was named President of Gulfstream in July 2015 after spending more than seven years as the leader of the company's Product Support organization. He also serves as a Vice President of Gulfstream's parent company General Dynamics, a role he's held since February 2014.
"Gulfstream has a reputation for excellence with a focus on innovation," said Jason Moss, CEO for the Georgia Manufacturing Alliance, the producer of the Summit. "They have a history of producing record-setting aircraft, cutting edge technologies, and global support initiatives that service customers worldwide."
Gulfstream has led the evolution of business and personal aviation since the 1958 debut of the Gulfstream I, the world's first purpose-built business aircraft. Today, Gulfstream produces the world's most advanced business aircraft, with innovations from nose to tail and wingtip to wingtip, all while offering unmatched worldwide customer support and service. A relentless pursuit of performance, efficiency, and innovation is what makes Gulfstream jets the world's most advanced business aircraft.
Headquartered in Savannah, Georgia, Gulfstream manufactures large and ultra-large aircraft and is one of the largest employers in this region. The five-building campus maintains engineers and support staff integral to the engineering, manufacturing, testing and development of past, current, and future Gulfstream aircraft. Gulfstream Laboratories features the only hemi-anechoic chamber used in the development of business aircraft.
Gulfstream just announced that the U.S. Air Force has awarded the company a contract to provide contractor logistics support services (CLS) for the Air Force, U.S. Navy, U.S. Marine Corps, U.S. Army, and U.S. Coast Guard C-20 and C-37 fleets. Gulfstream's highly skilled support team and network of facilities will provide critical support around the world for a variety of missions. Gulfstream currently operates facilities on four continents and employs more than 15,000 people worldwide.
Mr. Burns will share Gulfstream's success story as the Lunch Keynote at the Summit which is expected to attract over 800 attendees from across the Southeast. This year will focuse on the Aerospace Industry, the number one export for the state of Georgia. Eric Rojek, V.P. of Sales & Marketing for Thrush Aircraft will be also be the Breakfast Keynote Speaker. Thrush Aircraft is one of the world's largest manufacturers of agricultural aircraft manufacturing 50 planes a year with 70% of these being exported outside of the U.S.
The Summit is considered Georgia's manufacturing event of the year and allows attendees to make face-to-face connections with other manufacturers, customers, service providers, and suppliers. In addition to the Keynote presentations, this event will have over 30 of the top industry leaders provide educational sessions to discuss Disruptive Technologies, Financial Perspectives, International Manufacturing, Sales & Marketing, Supply Chain Trends, and Workforce Development. To learn more and to register: http://www.GeorgiaManufacturingSummit.com
About the Georgia Manufacturing Alliance:
The Georgia Manufacturing Alliance (GMA) is a membership-based industry organization founded in 2008 to support Georgia's manufacturing community. GMA provides monthly plant tours, educational sessions, tradeshows, and unique networking opportunities designed to help make profitable business connections for its members. The Georgia Manufacturing Directory, Georgia Manufacturing Summit, Georgia Manufacturing Calendar, and BuyFromGeorgia.com are additional resources produced by GMA. To learn more about the organization, membership, and upcoming events, please call 770-338-0051 or visit their website http://www.GeorgiaManufacturingAlliance.com.