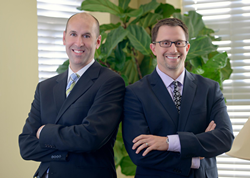 Davidson, NC (PRWEB) November 26, 2019
The dentists of White and Haines Advanced Dentistry welcome patients with excess gum tissue and gummy smiles in Davidson, NC to improve their gum lines with laser gum recontouring. Drs. Steven White, Brad Haines and Colton Fischer use a cutting-edge, minimally invasive laser treatment to balance the appearance of the gum line, while improving the functionality of the gum tissues.
Gummy smiles result from excessive gum tissue that covers a larger than normal portion of the teeth. This creates the illusion that the teeth are smaller, which can be an aesthetic concern for many. Patients who have gummy smiles in Davidson, NC may notice extra gum tissue in sections of their smiles or throughout their entire mouths. From a practical standpoint, excess gum tissue can make cleaning teeth at home more difficult, leading to problems such as plaque build-up, as well as increased risk of periodontal disease and tooth decay.
Drs. White, Haines and Fischer use leading-edge technology to help permanently reduce the amount of gum tissue in patients with gummy smiles. Using specialized equipment, the dentists carefully remove excess gum tissue to form a more natural looking gum line. The results of laser gum recontouring can be seen immediately, and any patient downtime is minimal. Most patients report fast recovery from this efficient, in-office service.
In addition to laser gum recontouring, Drs. White, Haines and Fischer offer a litany of other advanced general, cosmetic and restorative dental treatments enhanced by the use of advanced technology and protocols. These treatments include placement of dental implants, full mouth reconstructions, sleep apnea treatment and TMJ treatment.
Individuals interested in improving their gummy smiles in Davidson, NC can schedule a laser gum recontouring consultation with a dentist at to White and Haines Advanced Dentistry by calling 704-896-9535. Drs. White, Haines and Fischer practice out of their modern Cornelius, NC office.
About the Dentists
White and Haines Advanced Dentistry is a general dental practice offering personalized dental care to patients in Cornelius, NC. Dr. Steven White offers more than 20 years of experience in general and cosmetic dentistry. He has served as a mentor at the Nash Institute for Dental Learning as well as an instructor with the Advanced Aesthetics Program. Dr. Brad Haines was named a Top 40 Dentist Under 40 in Incisal Edge Magazine and brings more than a decade of experience in general and cosmetic dentistry. Dr. Colton Fischer brings a patient-centric approach to care, participating in programs that give back to the community including the North Carolina Dental Society Foundation's Missions of Mercy (MOM). Drs. White, Haines, and Fischer strive to understand each patient's unique set of goals to help them reach a healthy smile and they are members of the American Dental Association, Dental Organization for Conscious Sedation and Charlotte Dental Society, among many others. To learn more about Drs. White, Haines, or Fischer, or the services they offer at their practice, please visit their website at http://www.drswhiteandhaines.com or call 704-896-9535 to schedule an appointment.