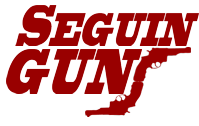 Owner is as honest as you'll get and he'll treat you right. Go by and visit!
Seguin, Texas (PRWEB) August 28, 2013
Most people, if asked "do you need money now?", would probably answer "yes". The economy is still staggering, and Americans still have bills to pay, mouths to feed, and a car to fill up with more and more expensive gas. For those who may have an unused or unwanted firearm, Seguin Guns has begun to buy used handguns for a great, fair price. They buy all kinds of used guns, from used rifles, to pistols and handguns, to shotguns and antique firearms, and just about everything in between. And customers will be paid cold, hard cash on the spot.
Seguin Guns is a division of Seguin Gold Silver & Coins, which has a reputation for helping people out in their time of need. When residents of Seguin, New Braunfels, Gonzales, Luling, San Marcos, McQueeney, Lockhart and surrounding areas need money now, they can count on Seguin Guns to come through for them.
South Texas residents who own a handgun, rifle, shotgun or other firearm now have a new choice for a gun buyer in Seguin. All they need to do is stop by 3552 Alternate 90, about two miles east of Highway 123, have their firearm evaluated, and Seguin Guns will make an offer and pay them cash money for used guns. Or, customers can call 830-556-1966 to make an appointment to sell new or used guns. The gun dealer also has 24-hour emergency service available.
Besides buying used guns, Seguin Guns sells new and used handguns, ammunition, accessories and hardware, and make special orders. They also process FFL gun transfers, when people want to buy a gun from an individual or online seller.
Seguin Guns is a division of Seguin Gold Silver and Coins open every day 7 AM to 11 PM. They buy new and used handguns and they have guns for sale. They serve Seguin, New Braunfels, McQueeney, Gonzales, Luling, San Marcos, La Vernia, San Antonio, Austin & other Texas cities.
For more information call (830) 556-1966 or go to SeguinGuns.com
###