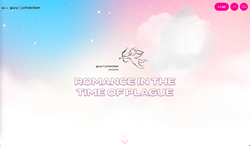 BOSTON (PRWEB) February 09, 2021
GuyChecker publishes its COVID-19 Valentine's Day Guide for those celebrating the day of love in lockdown. Titled Romance in the Time of the Plague, the comprehensive guide prepares readers to celebrate Valentine's Day in a safe but fun manner. It includes tips for those planning video dates or for those who want to have a date in real life.
The guide reinforces the importance of sticking to traditions like Valentine's Day during these hard times, but it also takes into account that things have to be done a little differently. It gives readers advice on how to organize both traditional and unique video date ideas like:
*Kitchen showdowns
*Fun couple's video games
*Remote film viewing recommendations
*Virtual dinner date tips
*And other remote dating tips
Beyond that, the guide also covers other important Valentine's Day considerations. It helps readers decide whether meeting in person is worthwhile, and suggests even more date ideas that take into account the current situation.
In addition to the Valentine's Day guide, GuyChecker is also home to timely blog posts, like How to Navigate Valentine's Day When You're Single and 6 Apps That Will Make You Less Lonely During Valentine's Day 2021. GuyChecker's aim is to help readers navigate the modern dating landscape and avoid bad dates with a wide range of informative blog posts and guides. In the future, the website will continue to publish posts and guides on all topics related to modern love and smart dating.