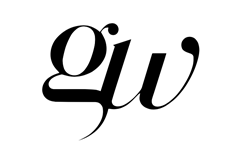 LOS ANGELES (PRWEB) November 06, 2019
GW Holdings, LLC has announced the launch of its "House of Brands." in Los Angeles. The company will continue to provide resources for its own brands, while helping new brands, companies, and individuals alike bring products to market. The new product lines target niche demographics, including a new ultra-luxury brand.
With an in-house creative team, procurement, manufacturing and distribution networks, GW Holdings is aiming to solidify a hold on the California market for curated cannabis and CBD products. With the re-launch of its Magic brand later this year, a brand that once served the medicinal market in California, GW looks to address customers who seek premium cannabis infused with concentrates. Moreover, Lime, a new and trending brand with affordable premium products in Los Angeles is the latest addition to the GW umbrella.
With the addition of these new brands, GW is recognizing and adapting its offering to the niche markets within the cannabis and CBD space, which still remains somewhat in its infancy. Giovanti Humphries, CFO at GW Holdings explains: "As the cannabis industry is finding its footing, we are utilising years of production and manufacturing expertise to bring new exciting products to market. By leveraging our streamlined sourcing & manufacturing process of hand selected flower, we can serve niches that previously had restricted or no access to the products of this caliber.
The new Lime product lines are now available for purchase at several MedMen locations in Los Angeles, with expansion throughout California slated for the end of this year. The Lime range of CBD products and Magic luxury CBD products will be available for online purchases in the US by early 2020. Products currently being offered under the GW house of brands include a variety of pre-rolls, blunts, flower and concentrate cartridges, with an edible range soon to follow.
With a strong foothold in the Los Angeles marketplace, GW Holdings are not only consolidating brands that cover the broad market, but are also targeting those that are carefully crafted for the underserved connaisseur submarkets in today's industry.
About GW Holdings
GW Holdings are a Californian based holding company with a large portfolio of both cannabis and CBD brands. The company has a competitive edge through their offering of premium products and streamlined in-house manufacturing processes. For more information on GW, or its brands, visit gwholdings.co or brand sites mymagicpipe.com and letmelime.com