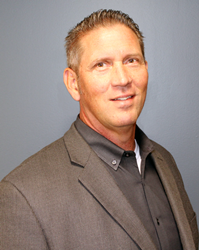 "H2I has had a wonderful past decade in expanding across the country, and I'm looking forward to bringing our total facility solutions to every corner of the US."
MINNEAPOLIS (PRWEB) November 04, 2020
H2I Group Inc, based out of Minneapolis, Minnesota, announces new President Dan Moran. Moran has previously served as Vice President of the South Region, as well as a Regional Manager. He brings 30 years of experience in the industry.
Moran graduated from Northern Arizona University where he was an All-American football player and received his Bachelor of Science in Business Administration. In addition to being an owner and entrepreneur, he held positions in sales, sales management and region management with Hufcor and Hitachi. He founded Academic Specialties Texas in 2003 and joined H2I Group in a merger in 2012. As a Vice President and Regional Manager, Moran has successfully grown the H2I South Region by adding two new divisions and increasing sales from $14 million to $63 million over the past 8 years.
Says current Chairman Emeritus of the Board, Mike Propp, "We are excited to have Dan's vision, energy, and experience make a positive impact on H2I's valued clients and employees. He is a strong believer in the 'Customer Experience' – listening, adding value, and performing to exceed our clients' goals."
"I am honored and humbled to be the next president of H2I Group. H2I has the best employee owners of any company I've ever been associated with," says Moran. "I look forward to helping facilitate the needs of the company, as well as increase the overall effectiveness of communication through the company. World class communication will be the key to our future success. My vision will be to help eliminate obstacles that our employees encounter on a daily basis. H2I has had a wonderful past decade in expanding across the country, and I'm looking forward to bringing our total facility solutions to every corner of the US."
Moran is taking over from Interim President Paul Fedje, who will become Chairman of the Board.
H2I collaborates with clients, designers, and builders to provide total facility solutions, combining advanced design, innovative products, connected systems, and field services to meet clients' specific requirements and vision. H2I works in laboratory solutions and equipment, athletic equipment and flooring, prefabricated interior construction systems, and technical education equipment and curriculum. Learn more about the H2I Group solutions at https://h2igroup.com.