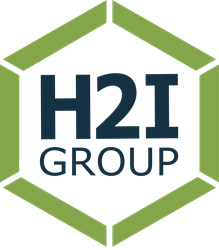 What John has built here, as one-man operation, is incredibly impressive. We are honored to carry his legacy into our future
MINNEAPOLIS (PRWEB) January 21, 2021
H2I Group, formerly Haldeman-Homme, announced today the acquisition of RPE Laser company. This move secures the expansion of H2I Group to include unique printing solutions, precision engraving and highly innovative UV LED technology for brilliant imagery and communication. H2I Group, based in Minneapolis Minnesota, leads the construction industry as a legacy 96 years in the making. Under new leadership of President Dan Moran, H2I Group strives to uphold the employee owned, entrepreneurial driven values of one of the most award-winning building firms in the United States.
"When I realized it was time to retire, I knew that H2I Group would be the perfect partner to take over my valuable book of business. Many of my customers have become lifelong friends. I know H2I Group will keep and grow those relationships," shares RPE Laser founder John Volkmar.
Since 1992, RPE Laser has filled a void in the engraving industry. Their clients range from major corporations to small engraving shops. H2I Group specializes in construction projects in the market segments of education, athletics, government, healthcare, and multi-family housing. Growth through new business development and acquisition of several companies per year as part of the strategic plan.
"When I saw John's business and took a look at our portfolio it was immediately clear that this would be a great move for us and a solid move for him. What John has built here, as one-man operation, is incredibly impressive. We are honored to carry his legacy into our future," says Dan Moran. This is Mr. Moran's first acquisition as President of the H2I Group. He was actively involved in the onboarding of the 2020 acquisition of NexLab of Baton Rouge, LA.
Since 1924 H2I Group has provided service and solutions for architects, designers, and builders. Specialty products include laboratory casework, ventilation, seating, storage, athletic stadiums, hospitals and STEM labs.
If you would like more information about this topic, please contact Rachel Swardson at (612) 449-5589 or marketing@h2igroup.com.