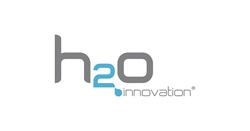 "We have had a strong safety culture at H2O Innovation, and the latest efforts are not only a testament to that, but also show our desire to standardize and push best practices across all our business units. These initiatives to improve the safety of our employees will help make us an employer of ch
BOULDER, Colo. (PRWEB) April 26, 2021
H2O Innovation is implementing Sospes software to facilitate the tracking and continuous improvement of the overall safety rating of the Corporation as a company. The goal is to reduce potential for injuries to employees as well as empower and encourage teams to work safely. "We have had a strong safety culture at H2O Innovation, and the latest efforts are not only a testament to that, but also show our desire to standardize and push best practices across all our business units. These initiatives to improve the safety of our employees will help make us an employer of choice", added Gregory Madden, Chief Strategic Officer of H2O Innovation.
"H2O Innovation is an exciting company working on one of the world's most important problems: ensuring safe, reliable water is available for all of us," said Thomas Carson, President of Sospes. "One of the main objectives in their three-year plan is to create a safer working environment with top tier health, safety and environmental ("HSE") practices. The well-being of their employees and the protection of the environment are priorities for H2O Innovation and essential to its strong culture, and we are proud to be a part of that goal and their mission," Carson added.
The importance of HSE software is growing as more organizations depend on everyday identification and analysis of behaviors and events to create a more engaged and safer employee culture. When digital tracking occurs as part of daily safety processes, organizations benefit from faster, more streamlined processes, reduced incident rates and costs, and faster corrective action follow up. Sospes is a leading provider of software that connects safety and operating activities for both safer and more productive organizations.
About Sospes
Sospes' award-winning EH&S management software makes organizations better by engaging employees with easy incident reporting, accountable actions management and powerful data analytics, all with a single integrated mobile application. The product is easy to learn, simple to use and can be implemented in far less time than typical enterprise systems. The application is hosted in Microsoft's Azure Cloud, which allows the company to deliver a secure, robust user experience nearly anywhere in the world. For more information, please visit sospes.com.
About H2O Innovation
About H2O Innovation H2O Innovation designs and provides state-of-the-art, custom-built, and integrated water treatment solutions based on membrane filtration technology for municipal, industrial, energy and natural resources end-users. The Corporation's activities rely on three pillars which are i) water technologies and services; ii) specialty products, including a complete line of specialty chemicals, consumables, and specialized products for the water treatment industry; and iii) operation and maintenance services for water and wastewater treatment systems. For more information, visit http://www.h2oinnovation.com.