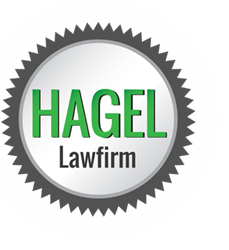 MISSISSAUGA, Ontario (PRWEB) October 27, 2020
Hagel Lawfirm, a boutique estate planning and litigation law firm in Mississauga and surrounding areas, focuses its growth strategy on acquisitions of law firms from retiring lawyers and those struggling to thrive in today's competitive legal environment.
Hagel Lawfirm's expansion and acquisition strategy will appeal to sole practitioners wishing to retire and law firms struggling with the demands of modern-day practice. Retiring lawyers, and law firms that have not adopted the technology required to effectively and efficiently continue to practice, have the opportunity to ensure that their clients are transferred to the qualified and compassionate hands of Hagel Lawfirm.
The modern legal field is technology-drive, and Hagel Lawfirm strives to stay ahead of the curve by implementing the latest legal technology and AI needed to manage labour and time-intensive tasks. With technology on their side, the Hagel Lawfirm team can focus their resources and expertise on what matters most; serving clients.
"We believe that implementation of legal tech is a differentiator in the legal field," says Dorothy Hagel, JD, CFP. "Law firms like us are more efficient and effective in our practice because we have technology and AI working for us in the background while we focus on our clients and their needs." Hagel Lawfirm's growing client base is a testament to the proficiency, dedication, and professionalism the law firm provides.
Headed by Dorothy Hagel, JD, CFP, Hagel Lawfirm was founded in 2009 to fulfill the need for thorough and comprehensive estate management services in Mississauga and surrounding communities. With a focus on all aspects of estate matters, including estate planning, administration and litigation, Hagel Lawfirm helps countless individuals, couples and families plan their legacies and represent their interests in court with tenacity and skill.
To best serve their clients, the law firm's services extend beyond estates to other areas, including financial planning, asset protection, inheritance planning, trusts, power of attorney, residential real estate, business law, succession planning, and civil litigation.
Law firms and lawyers in Mississauga, Port Credit, Oakville, Etobicoke and surrounding areas of the GTA interested in Hagel's acquisition strategy are asked to contact Dorothy Hagel directly to discuss the opportunity.