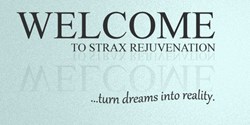 At Strax Rejuvenation, there are two common types of hair restoration procedures the surgeons perform for our clients.
Sunrise, FL (PRWEB) August 30, 2013
Jade Holding Group, LLC dba Strax Rejuvenation, one of the country's leading and busiest plastic surgery and wellness centers, has just announced that it is now offering no cost-consultations about hair loss treatment. For men and women who are interested in getting a hair transplant Strax Rejuvenation is ready and able to help.
As an article explains on the Strax Rejuvenation website, http://www.straxrejuvenation.com/body/hair-loss, hair grafting is currently priced starting from the incredibly low price of just $1.45 per graft. This hair transplant procedure involves removing small hair-bearing grafts from a donor site and transplanting it to a bald or thinning area. The procedure uses only small incisions, and the healing process is fairly rapid, with most of the recovery taking place in just a matter of days. Some patients wear a pressure bandage while they are healing, but some get by with no bandage at all.
The caring and experienced staff at Strax Rejuvenation understands how devastating it can be for men and women to lose their hair. As the newly-posted blog noted, Dr. Paul J. Reilly, MD, FAAFP is Strax's hair re-growth and replacement specialist, and is able to treat a wide range of hair loss problems in ways that are as safe and convenient as possible. By meeting with a specially trained physician like Dr. Reilly during the no-cost consultation, people with thinning hair can determine which hair restoration surgery is the best option for them.
"At Strax Rejuvenation, there are two common types of hair restoration procedures the surgeons perform for our clients," the blog noted, adding that the first kind is known as F.U.E., or follicular unit extraction.
"Each follicular unit consists of a tiny muscle, the roots of the hair follicle, and from one to four distinct hairs. These units are extracted from an area of healthy growth and implanted where the hair has been lost."
The other type of hair restoration that is offered at Strax, the blog explained, is called strip excision. This involves taking a strip of hair-bearing skin from an area of healthy hair growth—usually the back of the head or nape of the neck—and then harvesting the follicles from the strip of skin and then implanting them into the desired area.
Anybody who is interested in learning more about hair transplant procedures is welcome to visit the Strax Rejuvenation website at any time and read through the new educational blog and other articles on the site about the process. Those who wish to schedule a free consultation may either call the office directly or set up an appointment online.
About Strax Rejuvenation:
Since 2004, Strax Rejuvenation is widely recognized as one of the nation's leading plastic surgery and wellness centers. Strax Rejuvenation has successfully performed over 40,000 procedures. To ensure patient safety and care, all surgeons that are permitted to perform surgeries on the wellness center's patients are board certified and credentialed by independent risk managers, and their prior medical performance histories are closely scrutinized before they are permitted to practice surgery. Supported by numerous doctors, anesthesiologists, registered nurses and physician's assistants, patients are assured to receive the very best possible experience in a warm, friendly, and nurturing environment. For more information, please visit http://www.straxrejuvenation.com/ .