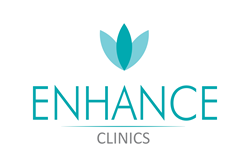 New Delhi, India (PRWEB) August 29, 2014
With zeal to provide the best cosmetic surgery, Enhance Clinics is now offering advanced Liposuction in Delhi, Kolkata and Mumbai at the most reasonable prices. Their Liposuction service can be availed for getting rid of fat permanently from various parts of the body such as thighs, hips, buttocks, abdomen, cheek, waist, back, jowls, neck, arms, upper torso, and other parts. People of all age groups can have liposuction, but one should have healthy elastic skin in order to have it. People with loose skin are not fit to undergo the process. Enhance Clinics uses high-end technology for the process wherein they make a small incision of about 3 to 4 mm and a suction canal or tube is inserted. The patient does not get any scars as the incision is made in the skin folds.
Elaborating on the process and result of Liposuction, one of their representatives stated, "Results depend upon the expectations of the patients and the amount of fat that is suctioned from the given area. Usually, patients with good elastic skin who go for recontouring of particular areas are very happy. Also for some patients, all unwanted fat cannot be removed in the first sitting. In such cases, liposuction may have to be repeated. A second liposuction cannot be done on the same area until all the swelling has gone down from the area."
Enhance clinics also offer hair transparent in India in different cities like Mumbai, Delhi, and Kolkata. They have helped a large number of people to have the hair transparent procedure and get the hair back. In addition to the hair transplant, Enhance Clinics also offers other procedures for hair treatment and growth such as Mesotherapy and Medication PRP Treatment.
About Enhance Clinics
Enhance Clinics is guided by Dr. Manoj Khanna, Chairman & world renowned Cosmetic & Hair Transplant Surgeon. They use state-of-the-art technology, with a panel of extremely qualified doctors and skin therapists. Their esteemed clients are well-known film stars, cricketers & celebrities. Beauty with a medical approach defines them. Their dermatology/ aesthetic surgery and hair transplant procedures are under one roof. Enhance Clinics is located in Delhi, Mumbai, Kolkata, Lucknow and Gurgaon.
For more information, please visit http://www.enhanceclinics.in