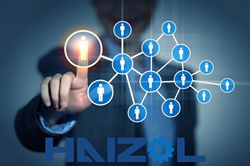 Customer demand is key, and we ensure this is met to the highest standard. Primary manufacturing processes and secondary manufacturing processes can be executed with precision and ease. - Terry, Manager at Haizol.
SHANGHAI (PRWEB) November 06, 2019
Haizol's One-stop Sourcing Solution offers buyers a complete service for manufacturing custom machined parts. For Haizol, no order is too small. Now you can request a prototype before full production; Haizol can accommodate this. High quality is guaranteed, quality control and production accuracy is very carefully monitored. Full scale production is also achievable and is diligently carried out with the same detail as a prototype.
The flexibility of this platform allows a customer to fulfil all their demands in one place. Haizol can produce everything from high mix low volume parts, to low mix high volume parts.
Haizol also offer a finishing service. Whereby customers can source post processing work for custom parts that have already been manufactured. Customers simply release a request for quote to Haizol directly, and manage orders in one place.
The finishing services available include Type 2 and Type 3 anodizing, chemical filming, heat treatments, pre-treatments, mechanical finishing, coatings, and more. The process is simple and streamlined, from quoting to delivery.
About HAIZOL
Headquartered in Shanghai, HAIZOL was founded in 2015 and was initially funded by the Haier Group of Companies, a market share leader for major appliances and consumer electronics. HAIZOL is one of the largest online OEM manufacturers in the world, specializing in CNC Machining, Die Casting, Injection Molding, Casting, Mold Making, Fabrication, and Metal Stamping. Follow them on LinkedIn today to keep up with the latest news.