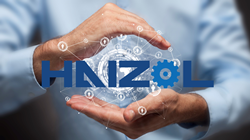 SHANGHAI (PRWEB) October 18, 2019
Haizol's One Stop Sourcing Solution platform offers buyers a complete service for manufacturing custom machined parts. With capabilities in Assembly, CNC Machining, Die Casting, Injection Molding, Casting, Fabrication, and Metal Stamping, Haizol can fulfil diverse machining requirements. From getting an instant quote, Haizol handle the order, manufacturing, quality and inspection, and shipment.
HAIZOL has been offering its services in OEM manufacturing since 2015. Headquartered in Shanghai, Haizol has loyal customers from over 100 countries worldwide. After the success of their operation launch in North America, and to meet growing demand for rapid manufacturing in Europe, they are pleased to announce their operation expansion to Europe. This expansion includes the creation of a new dedicated team carefully composed of top engineers and employees who are solely focused on European customers and their demands. The team are experts in their field, hands-on, and eager to deliver results for their customers.
Victor, head of business development at Haizol, commented, "This expansion will allow us to deliver on demand manufacturing to a wider customer base, to meet our growing demand. Our growth is exponential. We are committed to delivering the highest quality and best customer experience to each and every company, which is at the forefront of our expansion efforts."
HAIZOL's aim is to bring the custom manufacturing industry to Europe, with their instant quoting technology and on demand access to high quality low cost machined parts. Whether you are a start-up or a large company, you'll likely hear Haizol's name more often in the coming months!
About HAIZOL
Headquartered in Shanghai, HAIZOL was founded in 2015 and was initially funded by the Haier Group of Companies, a market share leader for major appliances and consumer electronics. HAIZOL is one of the largest online OEM manufacturers in the world, specializing in CNC Machining, Die Casting, Injection Molding, Casting, Mold Making, Fabrication, and Metal Stamping. Follow them on LinkedIn today to keep up with the latest news.