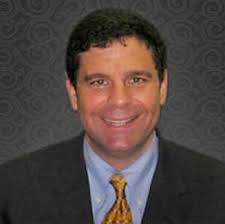 Attorney Hal Garfinkel wins Fourth Amendment Case
Chicago, IL (PRWEB) April 21, 2014
Chicago criminal defense lawyer Hal M. Garfinkel was granted a motion to suppress evidence and successfully received a Not Guilty verdict during his litigation at the Cook County Courthouse located in Skokie, Illinois on March 6, 2014.
Attorney Garfinkel served as the criminal defendant's attorney in People of the State of Illinois vs. Cesar Castrejon (Case No. 12 CR 13712-01) Garfinkel's client was charged with illegally possessing a gun while driving. Garfinkel filed a motion to suppress the evidence. He says that his defendant's vehicle was searched without a warrant and therefore was in violation of his Fourth Amendment rights.
The Fourth Amendment secures the right of the people to be secure in their persons, houses, papers and effects, against unreasonable searches and seizures. The amendment also states that warrants cannot be issued without probable cause. The presiding Judge granted Attorney Hal Garfinkel the motion to suppress the evidence. With this motion, the gun was thrown out and therefore no evidence remained to hold up the case.
"If law enforcement violates an individual's constitutional rights under the Fourth Amendment, a search and seizure is unlawful and any evidence collected should be kept out of the criminal case," says Garfinkel.
Cook County criminal lawyer Hal Garfinkel is the sole attorney at The Law Offices of Hal M. Garfinkel located in Chicago, Illinois. Garfinkel, a former prosecutor, has almost 20 years of valuable experience working on high-profile Illinois criminal cases. Garfinkel concentrates his legal practice on Illinois and federal criminal defense, bail and bond hearings, traffic violations, DUI's, theft, federal white-collar crimes, drug and narcotics offenses and domestic violence. He also has experience defending clients charged with sex offenses and violent crimes such as murders.
Additionally, Attorney Garfinkel is a member of the Illinois Capital Litigation Bar and is certified to handle death penalty cases. He also deals with criminal appeals and petitions for post-conviction relief.
Regardless of the type of criminal charges one may be facing, aggressive criminal attorney Hal Garfinkel can be a powerful advocate on a client's behalf. The Law Offices of Hal M. Garfinkel offer offsite, evening and weekend appointments per request. Contact the experienced Chicago criminal law firm today for a free initial consultation. Call 312-629-0669 or fill out the online contact form.