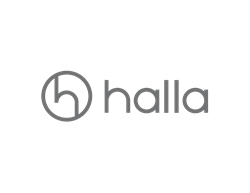 With physician-led dietary knowledge and the ability for consumers to specify their preferences, we can now offer unparalleled personalization of product recommendations
LOS ANGELES (PRWEB) September 14, 2020
Halla, the Taste Intelligence platform for personalized online grocery recommendations announced today its partnership with EatID, a physician-led diet and health platform also engaged in personalizing food selection. Together with EatID, Halla will now be able to offer grocery shoppers even more sophisticated recommendations, that precisely accommodate shoppers' allergies, health conditions, dietary restrictions, weight-loss goals, and other healthy eating choices.
According to Nielsen, 70% of shoppers actively make dietary choices to help prevent health conditions like obesity, diabetes, high cholesterol, and hypertension. Another 64% follow a restricted diet based on religious or lifestyle preferences. The number of American vegans, for example, grew 600% between 2014 and 2017, while sales of ketogenic foods is projected to reach 15.64 billion in market value by the year 2027. The ability of grocers to cater to shoppers' individual dietary preferences makes for a large competitive advantage.
Accelerated by the COVID-19 pandemic, more than half of adult consumers now participate in online grocery shopping. And that has created a challenge for selective eaters. Whereas in brick-and-mortar stores, shoppers can visually scan bins and aisles to select the foods that match their personal preferences, online there are just too many products and too little screen space to easily do that.
That's where the partnership between EatID and Halla comes in. Halla is already delivering personalized, AI-powered recommendations to online grocers using proprietary Taste Intelligence algorithms trained on data from more than 800,000 food items, 125,000 ingredients, 17 million recipes and 30,000 content, contextual and behavioral attributes. Now grocers using Halla will be able to opt in to add an EatID preference menu on the front end of their online stores, allowing shoppers to choose according to the needs of 100+ diets, 50+ health conditions, and hundreds of food sensitivities.
"EatID is the perfect complement to the Halla platform," said Halla CEO Spencer Price, "With physician-led dietary knowledge and the ability for consumers to specify their preferences, we can now offer unparalleled personalization of product recommendations."
"Halla and EatID are a perfect pairing to address the taste, health and lifestyle preferences of shoppers," agreed EatID CEO, Dr. Steven Tan, "There is nothing in the market for grocers and CPG brands that comes close to this level of sophistication."
Now, grocers can begin offering an online customer experience with never-before-seen convenience, flexibility, and personalization. The partners will each begin offering the enhanced personalization option to their customers immediately.
About Halla:
Halla is a Taste Intelligence company that enables grocers to predict the personal preferences of their shoppers, all in real time. Halla's core offering, Halla I/O (Intelligent Ordering), uses Natural Language Processing and statistical machine learning to deploy real time recommendations based on each consumer's taste across any digital shopping environment.
About EatID:
EatID is a B2B, physician-led ingredient, diet and health knowledge platform. Its industry-leading technology maps billions of unique eating wishes - including diets, health conditions and sensitivities - to relevant foods, recipes and grocery items. With the EatID platform, companies deliver personalized online shopping experiences that drive satisfaction and sales by connecting their shoppers to the food they want - accurately and instantly.