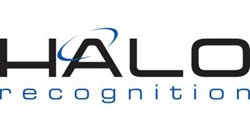 HALO Recognition Named a Top Employee Relations Solution Provider of the Year; Organization also Recognized as a Summer 2018 High Performer from G2 Crowd.
LONG ISLAND CITY, N.Y. (PRWEB) September 06, 2018
Long Island City, NY (September 6, 2018) - HALO Recognition, the leading provider of employee recognition, rewards, and incentives announced it was named a finalist in the third annual 2018 Stevie(R) Awards for Great Employers in the "Employee Relations Solution Provider of the Year" category.
The Stevie Awards for Great Employers recognize the world's best employers and the human resources professionals, teams, achievements, and HR-related products and suppliers who help to create and drive great places to work.
"We are honored to be named as a finalist for this year's Stevie Awards," said Jeffrey Fina, Chief Strategy Officer, HALO Recognition. "It reflects our steadfast commitment as recognition providers to create strong, diverse, and sustainable solutions for clients and our own employees. "
The Gold, Silver and Bronze placements among the finalists will be revealed and awarded at a gala ceremony at the Marriott Marquis Hotel in New York City on Friday, September 21.
More than 550 nominations from organizations in 21 nations were submitted this year for consideration in a wide range of HR-related categories, including Achievement in Workplace Safety & Compliance, Employer of the Year, Chief Human Resources Officer of the Year, Human Resources Team of the Year, and Employee Relations Solution Provider of the Year, among others.
More than 60 professionals worldwide participated in the judging process to select this year's Stevie Award winners.
"The judges were extremely impressed with the quality of entries we received in the third annual Stevie Award for Great Employers. The dedication the Stevie Award finalists have to making workplaces great for employees was evident in every nomination," said Michael Gallagher, president and founder of the Stevie Awards.
Details about the Stevie Awards for Great Employers and the list of 2018 Stevie finalists are available at http://www.StevieAwards.com/HR.
In related news, HALO Recognition was also named a "Summer 2018 High Performer" from online peer-review provider G2 Crowd based on overall customer satisfaction and a top-performing Net Promoter Score(R) rated by G2 Crowd users.
HALO Recognition continues to be one of the largest employee recognition, rewards and incentive providers helping Fortune 500 companies drive employee engagement, build a positive work culture and deliver positive business outcomes.
For more visit halorecognition.com.
About HALO Recognition
HALO Recognition, based in Long Island City, New York, is the most comprehensive employee recognition provider in the market. Today, HALO Recognition helps global companies of all sizes reward, recognize and inspire their employees to do great things with scalable recognition and incentive programs designed for modern workforces. For more, visit http://www.halorecognition.com.
About the Stevie Awards
The Stevie Awards are conferred in seven programs: the Asia-Pacific Stevie Awards, the German Stevie Awards, The American Business Awards(R), The International Business Awards(R), the Stevie Awards for Women in Business, the Stevie Awards for Great Employers and the Stevie Awards for Sales & Customer Service. Stevie Awards competitions receive more than 10,000 entries each year from organizations in more than 70 nations. Honoring organizations of all types and sizes and the people behind them, the Stevies recognize outstanding performances in the workplace worldwide. Learn more about the Stevie Awards at http://www.StevieAwards.com.