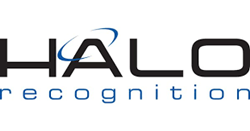 We're delighted to be named the Gold Recognition Provider of the Year at this year's Stevie Awards. Our passion is designing recognition programs with clients that help them to be the best workplaces they can be - HALO Recognition's Chief Customer Officer Jeffrey Fina
LONG ISLAND CITY, N.Y. (PRWEB) March 04, 2020
HALO Recognition, the leading single-source provider of recognition, reward and incentive programs, today announced it was named the Recognition Provider of the Year with a Gold award in the Incentive, Rewards or Recognition Solution Provider of the Year category of the 14th annual 2020 Stevie® Awards for Sales and Customer Service.
"We're delighted to be named the Gold Recognition Provider of the Year at this year's Stevie Awards," said Jeffrey Fina, Chief Customer Officer of HALO Recognition. "Our passion is designing recognition programs with clients that help them to be the best workplaces they can be, and it's a great feeling to be recognized for it."
The achievements that HALO was recognized for include:

Launching a consolidated, manager-led and points-based recognition program for a 15K-employee healthcare system;
Adding Love's Travel Stops & Country Stores and introducing its Golden Hearts program for 25K frontline employees;
Designing a consolidated recognition platform for a convenience store brand with 30k associates vastly improving the gift selection and branded merchandise options; and
Creating and launching a March Madness-themed incentive program for a telecommunications providers' retail stores, call centers, and in-home business units.
The awards were presented during a gala banquet on Friday, February 28 at Caesars Palace in Las Vegas, NV. More than 2,600 nominations from organizations of all sizes and in virtually every industry, across 48 nations, were evaluated in this year's competition. Finalists were determined by the average scores of more than 180 professionals worldwide, working in seven specialized judging committees.
"Stevie Award winners from around the world should be very proud of their achievements. The judges were impressed with the vast range of nominations submitted for 2020 and have agreed that their accomplishments are worthy of public recognition," said Stevie Awards executive chairman, Michael Gallagher.
HALO Recognition designs recognition programs with a mix of service anniversary awards, peer-to-peer nominations, sales incentives and spot recognition and helps deliver more than two million recognition moments annually. Consistently named a "High Performer" from online peer-review provider G2 Crowd based on overall customer satisfaction, HALO's Net Promoter Score remains in the "Great" range, helped along by a 98 percent client retention rate.
Details about the Stevie Awards for Sales & Customer Service and the list of Finalists in all categories are available at http://www.StevieAwards.com/Sales.
About HALO Recognition
HALO Recognition, based in Long Island City, New York, is the leading single-source provider of recognition, reward, and incentive programs aligned with enhancing the employee experience. HALO's universal cloud-based recognition platforms scale to any workforce and give HR full control over engagement strategy, with support for mobile, global, and offline teams. For more, visit http://www.halorecognition.com.