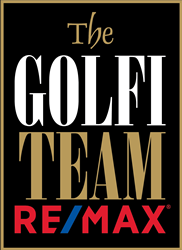 HAMILTON, Ontario (PRWEB) March 24, 2020
Local Hamilton REALTOR® Rob Golfi and the RE/MAX Golfi Team extrapolate from 2003 real estate data during the SARS outbreak which demonstrates that there was little effect on the market, and predicts a similar trend during the coronavirus pandemic.
Founded in 1997, the RE/MAX Golfi Team remembers the panic that permeated the real estate market during the 2003 SARS outbreak. Although today's coronavirus is more widespread, there are lessons to be learned from the past that can be applied to predict the future of Hamilton, Halton, and Niagara real estate.
Data from 2003 shows that there was a minimal economic impact on Canadian GDP, and real estate markets only experienced a slight slowdown. In Ontario, one of the worst-hit regions during the SARS outbreak, Hamilton real estate had 18,681 homes on the market, with 13,351 sold at an average value of $203,280. These values are consistent with trends in 2002 (17,952 homes on the market, 11,656 sold with an average $186,687 value) and 2004 (19,277 on the market, 13,712 sold with an average $220,219 value). At the height of the outbreak, real estate markets may have experienced a slowdown while people self-isolated to help prevent the spread of the virus. But this slowdown quickly recovered in the subsequent months after the virus was contained. The annual number of homes on the market, those sold, and the average sale value all fall within the normal range expected for the market in 2003.
Canada is in a unique position having experienced the spread of SARS, and had the opportunity to learn and prepare for potential future outbreaks like the current coronavirus. This places Canada, and Canadian real estate, at an advantage. With the knowledge and ability to contain and manage an outbreak, Canada, and Ontario in particular, will be able to rebound more rapidly.
Although it is too early to determine the full impact of the coronavirus on the real estate market, the RE/MAX Golfi Team currently sees strong home prices for residential Hamilton real estate in March 2020. "So far, In the Hamilton, Wentworth and Niagara regions, we haven't noticed any significant difference between 2019 and this year's numbers for the month of March. The sales numbers are actually up this year. Although the number of buyers viewing properties is down by 40-50%, the prices of homes have been relatively stable. Homes are still coming up for sale, and buyers who have an urgency to their needs, or are seeking investment opportunities, are actively in the market," says Rob Golfi.
Taking into account the minimal impact SARS had on the real estate market in 2003, the RE/MAX Golfi Team is confident that the Hamilton, Halton, and Niagara real estate markets will only be moderately affected in the short-run. On behalf of the team, Rob Golfi says, "we are keeping a close eye on the real estate market, and as the circumstances evolve in April we will know more about the impact. This is a difficult time for everyone, and we want to extend our expertise to help put home buyers and home sellers at ease. We welcome them to contact us to discuss their concerns."