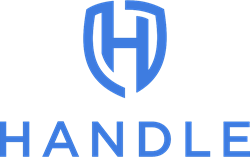 HANDLE is helping us go from a request driven capital process to data driven Capital Cycle Management™. Creating the full picture of what needs to be replaced and when…
LOUISVILLE, Ky. (PRWEB) August 24, 2020
HANDLE Global, a Louisville, KY healthcare supply chain analytics and solutions company, was ranked #757 on the annual Inc. 5000 list for 2020. The Inc. 5000 list is the most prestigious ranking of the nation's fastest-growing private companies. HANDLE's staggering 3-year growth rate of 627% landed the business inside the Top-1000 for the second consecutive year. The company joins an elite group of previous honorees that includes Microsoft, Under Armour, Intuit, Zappos, Patagonia, and many other well-known names.
Even amidst a Global Pandemic, HANDLE was able to stay revenue and profit positive because of its diverse team of professionals, business partnerships, and extensive solutions. HANDLE stands poised to grow even faster through their launch of the Capital Cycle Management™ (CCM™) platform. CCM™ is the first end-to-end operating system for healthcare providers that drives resolutions on capital planning and helps customers make decisions faster and more accurately than they ever have before.
"HANDLE is helping us go from a request driven capital process to data driven Capital Cycle Management™. Creating the full picture of what needs to be replaced and when…" says Patti Hoch, Inova Health System's Senior Director of Sourcing, Contracting, & Value Analysis. "HANDLE is definitely transforming capital management."
In addition to HANDLE's core SAAS business, health systems and providers who work with HANDLE receive the benefits of a fully vetted secondary market for refurbished equipment hosted on HANDLE's B2B Marketplace. This allows HANDLE customers to stretch their operating dollars further and ultimately pass on the cost savings to the everyday consumer.
In response to the COVID-19 Pandemic, the company provides clarity and guidance to healthcare systems, government agencies, and businesses across the country through supply chain analytics. The Pandemic has put extreme pressure on the healthcare supply chain, and HANDLE's unique positioning landed the company the Deployment of Equipment Recertification, and Management of Surge Capacity (DERMS) contract by the Veterans Health Administration. HANDLE provides support in identifying, recertifying and rebalancing critical care items within the VA surplus equipment fleet.
"The companies on this year's Inc. 5000 come from nearly every realm of business," says Inc. editor-in-chief Scott Omelianuk. "From health and software to media and hospitality, the 2020 list proves that no matter the sector, incredible growth is based on the foundations of tenacity and opportunism."
Additionally, HANDLE implemented a comprehensive Personal Protective Equipment (PPE) business segment that fully tests and vets products before listing for sale. HANDLE uses a global network to provide extensive consultation and guidance in reference to planning, sourcing, testing, and fulfillment of PPE products. The 28,000+ sq. ft. HANDLE Warehouse provides unique partnership opportunities with instant access to quality PPE products and protection against price volatility through their Strategic Stockpile program.
To view the complete Inc. 5000 results, click here.
More about HANDLE Global:
HANDLE Global is a healthcare supply chain analytics and solutions platform. We work with the Federal Government and private sector to tackle the most challenging problems. Our team is led by former provider, manufacturer, and technology executives and we are leading efforts to redefine the healthcare supply chain as it changes in real time.
To learn more about HANDLE Global's unique capabilities, please visit https://handleglobal.com/.
For the most up-to-date news, follow HANDLE on LinkedIn, Facebook, Twitter, and Instagram.
More about Inc. and the Inc. 5000 Methodology:
The 2020 Inc. 5000 is ranked according to percentage revenue growth when comparing 2016 and 2019. To qualify, companies must have been founded and generating revenue by March 31, 2016. They had to be U.S.-based, privately held, for profit, and independent—not subsidiaries or divisions of other companies—as of December 31, 2019. The minimum revenue required for 2016 is $100,000; the minimum for 2019 is $2 million. For more information, visit http://www.inc.com.