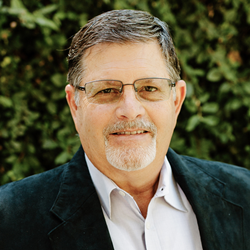 The rural areas of Northern California and the Central Valley provide boundless opportunities for investment and offer an exceptional lifestyle for those who prefer country living
OAKDALE, Calif. (PRWEB) November 24, 2021
Haney & Associates Real Estate today announced Premier California Properties and its partnership with Side. The alliance will ensure that Haney & Associates, alongside Premier California Properties' team of agricultural, commercial, and rural real estate experts, is powered by the most advanced real estate platform in the industry.
Marcus Haney, who has years of marketing experience regionally, nationally, and internationally, leads the new Premier California Properties organization. His agribusiness expertise gives his team a unique insight into the highly specialized issues and opportunities of investing in agricultural, ag and ranch estate, and investment properties. Due to his marketing and real estate expertise, Haney is qualified as a lifetime Masters Club member of the Central Valley Association of Realtors®. Haney also has the experience of service on numerous regional, state, and national business boards and committees.
Premier California Properties represents buyers, sellers, and investors in San Joaquin, Stanislaus, and Merced counties and beyond. Clients can count on the firm to provide unparalleled guidance when assessing the current valuation and future potential of ag and commercial land, rural home estates, orchards, and businesses. Its agents also have years of hands-on experience with 1031 real estate exchanges.
"The rural areas of Northern California and the Central Valley provide boundless opportunities for investment and offer an exceptional lifestyle for those who prefer country living," said Haney. "Premier California Properties loves the rural lifestyle. We also appreciate how the latest real estate technology supports our clients. My team and I blend world-class marketing, technology, administrative, and legal services with our knowledge and experience to ensure our competitiveness in an ever-changing industry."
About Premier California Properties
Focused on rural areas in Northern California and the Central Valley, Premier California Properties represents those buying, selling, and investing in rural properties, ranches, estates, orchards, farms, and commercial real estate. Buying and selling rural properties and businesses require specific expertise to understand their values. Driving the Premier California Properties team's success is their years of experience evaluating rural properties and agribusinesses. For more information, visit http://www.premiercaproperties.com.
About Side
Side exclusively partners with the best agents in the industry, empowering them with proprietary technology and a powerful back-office support team. For more information, visit http://www.sideinc.com.