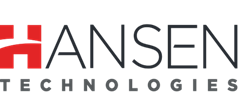 Banner is Back and better than ever!!! Robust, Flexible, Customer Driven Innovation, comprehensive functionality and inclusion of Dashboards to empower users and enhance customer experience. Our customers love us.
NEW YORK (PRWEB) May 20, 2019
Hansen Technologies' (ASX: HSN) BannerCX the market leading customer information billing system (CIS) solution for utilities and municipalities in North America is busy with a deep pipeline of upgrades from clients to the new BannerCX platform with seven customers committed and several more finalizing their plans. The first to go-live is expected later this year.
Hansen BannerCX (previously Banner) has been an industry standard for over 30 years with a track record of performance, reliability and stability. Hansen Technologies has invested over four years of significant R&D and has a roadmap in place to continue to drive innovation into the product. This roadmap is driven by our clients' and industry needs, to improve business performance across the mission-critical business processes. The result is improved User Experience (UX), CSR efficiency, data visualization reporting and a robust API library. BannerCX provides clients with instant insight into their business and reduces operational and implementation costs. BannerCX offers multiple deployment options of either cloud or on-premise installations.
Andrew Hansen, CEO of Hansen Technologies said, "Our continued investment to make BannerCX the leading CIS billing system in the market today reinforces our ongoing commitment to our clients. Helping clients drive operational excellence and improve their customers' experience is our focus every day. We're excited to see the industry response that is driving the momentum of BannerCX."
John Baksa, President, North America added, "Leveraging our global experience enables Hansen to utilize our significant expertise to successfully deliver robust, flexible billing solutions in the North American market." He went on to say, "The momentum we've seen by the BannerCX community is exciting with the solid upgrade pipeline and our first go-live later this year. We are seeing a strong interest from prospective new clients as well who like what they see with the new and improved Hansen BannerCX platform."
BannerCX, allows utilities and municipalities to meet their most demanding needs and the ability to adapt as the industry continues to transform.
About Hansen Technologies
With over 40 years' experience, Hansen Technologies (ASX: HSN) is a leading global provider of billing software and customer care solutions for utilities, telco's and pay-tv operators. Employing over 1000 experts, Hansen's proven and scalable solutions as well as its innovative and flexible offerings, enable more than 600 clients to deliver cost-effective end-to-end business initiatives to improve their customers' experience.
Hansen has offices in New York, Bethlehem, Columbia, Atlanta, Houston and Carlsbad in the USA. As well as offices throughout the world in Australia, New Zealand, China, Denmark, Germany, Argentina, South Africa, Norway, Finland, Netherlands and Sweden servicing customers in over 80 countries around the world.
For more information, visit http://www.hansencx.com
Contact:
Christina Corcoran – Marketing Director, North America
Phone: +1 484 240 8071
Email: info(at)hansencx(dot)com