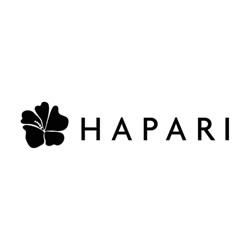 "We are looking for women of all shapes and sizes to enter," said Carson. "Just like our swimwear is designed for all women, this contest is too."
SCOTTSDALE, Ariz. (PRWEB) November 21, 2020
HAPARI International is offering one lucky fan a once-in-a-lifetime modeling opportunity and photoshoot experience.
"We are so excited to bring back our Model Search Contest," said Tasha Carson, Owner and Designer for HAPARI. "This contest will give one fan the experience of a lifetime. The winner will be invited to join us for a three-day trip to a tropical destination. They'll be featured as one of our models as well as get a behind-the-scenes experience on a professional photoshoot."
The winner of the 2020 Model Search Contest and Photoshoot Experience receives an all-expenses-paid trip for them and a guest to be on-location with HAPARI during their next photoshoot, an opportunity to model in a professional editorial photoshoot with professional hair and makeup, a $2,500 cash prize, and a $1,000 HAPARI shopping spree.
Second place wins a $1,000 cash prize and $500 HAPARI shopping credit. Third place wins a $500 cash prize and $250 HAPARI shopping credit.
"We are looking for women of all shapes and sizes to enter," said Carson. "Just like our swimwear is designed for all women, this contest is too. We're looking for a model that will represent our HAPARI community of women. Our first Model Search winner, Catey Ball, is a mom of 10 kids and was pregnant with her eighth during the shoot."
In addition to their first Model Search Contest in 2011, HAPARI also hosted model searches in 2013 and 2014.
To enter the model search, contestants will submit a full-body photo wearing a swimsuit. Photo submissions are open from November 7 through November 30, 2020. A panel of HAPARI judges will select 20 semi-finalists to advance to the next community-voting round. The HAPARI community will vote online for their favorite semi-finalist.
The 10 semi-finalists with the most votes will advance to the final round.
Finalists will be asked to create a video submission on why they should be selected and what the opportunity means to them. The HAPARI community will again vote for their favorite video submission. The contestant with the most total votes will win the 2020 HAPARI Model Search Contest and Photoshoot Experience.
The contest submission form and full official rules can be found on HAPARI's website. Contestants must be legal residents of the United States and at least 18 years old at time of entry. Purchase is not required to enter. Images from the winner's photoshoot will be used on HAPARI's website and social media accounts.
HAPARI's 2020 Model Search Contest and Photoshoot Experience is part of a series of contests and giveaways the company has sponsored this year to give back to its community of social media followers, customers and fans. To date, the organization has given away 30 different prizes totaling approximately $25,000 in value, including a Peloton bike, Costco/Amazon gift cards, iPads, BBQs and laptops.
For more information on HAPARI's contests and giveaways, visit https://www.hapari.com/i/contests-and-giveaways.
About HAPARI International, LLC: Founded in 2004 by moms who took issue with the limited offerings in the swimsuit industry, HAPARI offers swimwear that enhances a woman's natural beauty – no matter her shape – and provides a flattering, comfortable fit. HAPARI believes every woman should look and feel great in her swimsuit.