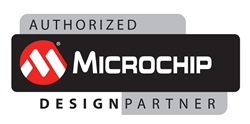 Microchip's Worldwide Design Partner network brings both technical expertise and cost-effective solutions to companies in need, and we believe Hardent will offer immense value to our FPGA clients
MONTREAL (PRWEB) April 30, 2020
Hardent, a leading provider of FPGA design services, announced today that it has become an Authorized Microchip Design Partner. Selected for its extensive expertise of the entire FPGA design process, Hardent will help Microchip customers optimize their FPGA designs and get their products to market more quickly.
Microchip Technology Inc. is a leading provider of smart, connected and secure embedded control solutions. The company's solutions serve customers across the industrial, automotive, consumer, aerospace and defense, communications and computing markets. Microchip's Worldwide Design Partner network provides an ecosystem of Authorized Design Partners with the purpose of helping Microchip customers in need of technical expertise.
"Providing proven knowledge and experience in FPGA design, Microchip is pleased to authorize Hardent as a Microchip Design Partner," said Sean Strickler, director of corporate sales at Microchip Technology. "Microchip's Worldwide Design Partner network brings both technical expertise and cost-effective solutions to companies in need, and we believe Hardent will offer immense value to our FPGA clients."
FPGA design is Hardent's core area of expertise. Since the company began as a professional services firm in 2002, the FPGA design team has worked on projects spanning a wide range of application areas including video, telecommunications, medical, consumer electronics, defense, and more.
"We are very pleased to join the Microchip Design Partner network," says Simon Robin, president at Hardent. "We know that time-to-market is critical for many Microchip customers, and our specialized team is ready to help them tackle their FPGA design challenges and move their product development process forward."
For more information about FPGA design services and support for Microchip designs, contact Hardent.