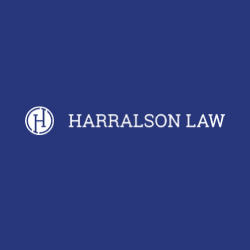 "If a police officer issues you a traffic citation, it is very important to consult with a qualified attorney before taking any steps toward a resolution," said John H. Harralson, III.
LOUISVILLE, Ky. (PRWEB) October 18, 2019
A recent decision in a division of Jefferson County District Court has declared Kentucky's speeding statute unconstitutional, bringing speeding tickets and traffic violations to the forefront of legal conversation. John H. Harralson, III, a criminal defense attorney with extensive experience representing traffic cases, warns that even the most minor citation should not be taken lightly.
A speed limit sign would seem to be a simple and obvious way to notify motorists as to the maximum speed for a stretch of road. However, when it comes to criminal violations, even a simple and obvious solution like speed limit signs may only be implemented through a statute passed by the Kentucky legislature.
For such a statute to be enforceable, the law must effectively inform citizens as to what specific conduct is prohibited. As speed limits vary, the law must clearly communicate how authorities are to determine the speed limit on a particular road and how notice of that limit should be given to motorists. The existing law, as written, fails on all counts. The portion instructing how speed limits are set is convoluted and impossible to understand. There is no mention of signs as a means of notice.
These issues are only now coming to light because the Jefferson County Attorney's Office changed its policy on higher speed cases and has quit offering plea agreements that would enable defendants to avoid a license suspension. Most people charged in these cases are unwilling to simply plead guilty and face a license suspension. Defendants whose jobs and livelihoods depend on their ability to drive are hiring lawyers and fighting the cases in court. As more cases were litigated, the law was more closely scrutinized and the flaws therein were revealed.
A majority of people will receive a traffic citation at some point in their lives, and many will regard it as "just" a speeding ticket, pleading guilty without a lawyer and conceding to pay the fine. In higher speed cases, people are often shocked when notice is received from the Department of Transportation stating that their license is subject to suspension.
"A driver's license suspension can cause professional ruin for those who must drive for work and cripple one's ability to carry out everyday activities," said John H. Harralson, III. "If a police officer issues you a traffic citation, it is very important to consult with a qualified attorney before taking any steps toward a resolution."
As the issues with the law are being sorted, anyone charged with speeding should hire a lawyer. This is especially true if a conviction will result in a license suspension or impair one's ability to work and earn a living. Even in lesser cases, people may be surprised to learn their insurance rates have increased, "points" have been assessed to their license, and just one more minor violation could trigger a license suspension.
John H. Harralson, III is an experienced criminal defense attorney based in Louisville, Kentucky. Mr. Harralson is dedicated to representing clients facing any and all federal or state criminal charges, felony or misdemeanor. Harralson Law is part of a 30 lawyer collective with top lawyers qualified to provide legal services across a broad spectrum of practice areas including personal injury claims, family court matters, and business law. Call John H. Harralson, III today for a free consultation and bring easy, positive change to your life: 502-540-5700. You can also visit harralsonlaw.com for more information.
Media Contact:
Ashley Shadburne
ashley@hatfieldmedia.com
hatfieldmedia.com