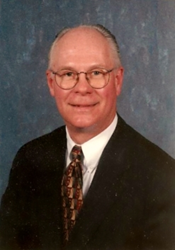 You will need to appoint someone to manage these digital assets, who may or may not be the same person you name as executor of your will.
Haddon Heights, NJ (PRWEB) January 29, 2016
"If your computer, laptop or tablet is password protected, how does someone access these devices in the event of your demise?" said J. Kenneth Harris, who focuses on probate and estate planning. "If you have everything online, how is anyone to discover your accounts?"
According to the U.S. News & World Report article, having all this information in one place is crucial in the event of an emergency or death. Additionally, if someone is incapable of accessing the assets of a loved one that has passed, those assets can disappear.
To ensure your assets are passed on, Harris strongly recommends making a thorough inventory of all your digital assets, listing the name/service provider of the asset, the nature or type of account, the user name, password and answers to security questions.
This list should be kept with your will, power of attorney and other important papers. Once you have made this list you then need to decide what should be done with these accounts: closed, transferred to someone else (i.e. bank accounts for the purpose of estate administration), etc.
"You will need to appoint someone to manage these digital assets, who may or may not be the same person you name as executor of your will," said Harris.
"You also might want the person managing your digital assets to be more comfortable with computers, online services and be more tech-savvy than the person you name as the executor/administrator of your estate."
Lastly, since the laws in this area are still developing, one should provide specific instructions as to what they want done with these digital assets and authority granted to your digital personal representative to manage and dispose of digital assets. This is particularly important since most states do not have laws addressing what happens to digital assets upon the death of the owner. "This problem is further compounded by each provider having their own service provider agreement and different ways to deal with this issue," said Harris.
About J. Kenneth Harris, Harris Law Offices
J. Kenneth Harris, founder of Harris Law Offices, which has been in business for more than 20 years, handles a variety of probate and estate planning matters, including probate administration, wills, trusts, living revocable trusts, charitable planning and retirement plan distribution. He also represents clients in other legal matters such as commercial law, transactional law and real estate. For more information or a free consultation, please call (856) 681-0429. The office is located at 2 White Horse Pike, Haddon Heights, NJ 08035.
About the NALA™
The NALA offers local business owners new online advertising & small business marketing tools, great business benefits, education and money-saving programs, as well as a charity program. For media inquiries, please call 805.650.6121, ext. 361.