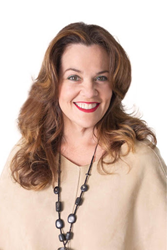 There is no longer a worry that buyers do not have the confidence to purchase high-value pieces online.
CHICAGO (PRWEB) July 29, 2020
In 2019, close to two billion people purchased items online — but most of the sellers of art, vintage, and antiques lost out. Why? Because the vast majority of the art and antiques industry are not online. Worse, as a result of recent events, their stock is now locked in warehouses, galleries, and closed shops.
This industry, like many others, was awestruck in the first weeks of the global lockdown talking about its fate, worried about their near- and long-term future. Leading auction houses and fairs quickly moved to replace in-person events with virtual ones, auctions, and showcases with great results—proving that buyers are not only interested but are now purchasing online.
One recent example was Sotheby's game-changing $300 million-plus online auction launched on June 29th. Another is Artsy's significant increases in both gallery adoption and in-platform transactions.
If there IS a silver lining to the temporary closing of art and antiques fairs and markets this year, it is the industry realization that the online sales channel not only works, but must be employed as one of the methods to connect with potential buyers.
Dealers are now grappling with the question of how to get the attention of the right buyers online. One could argue they should immediately invest thousands to create a sophisticated website and hire an online marketing firm to get the process in motion. There is nothing wrong with that approach, except it takes weeks, months, or longer to see results where it matters—on the bottom line.
The fastest way for any dealer to connect with buyers most likely interested in purchasing their unique items is to make them visible where the buyers are already shopping: online marketplaces. More than twenty of these destinations exist for art, antiques, and vintage items.
Marketplaces focused on art, vintage and antique items have built-in communities of consumers, interior designers, and retail purchasers. Dealers can list their pieces on those that most speak to their period, style, and price point. Just a few of these include 1stdibs, Decorative Collective, eBay, Artsy, InCollect, LoveAntiques, Chairish, and Sotheby's Home.
The more appropriate marketplaces a dealer lists on, the more exposure they have to potential buyers. Studies show that sellers who list on multiple marketplaces see exponentially higher sales. Marketplaces are not the only online destinations to reach these buyers, however. Now, we're seeing more traditional auction houses adding "buy it now" sections, essentially creating their own marketplaces with more traditional online auctions running in tandem.
A once resistive-to-change industry is finally starting to modernize, and there is no turning back.
There is no longer a worry that buyers do not have the confidence to purchase high-value pieces online. For dealers, this is excellent news. It is time to take the leap.
About the Author
Stacey Tiveron is a 20-year veteran of the interior design and technology industry. She previously founded Trade Only Design Library (TODL), the world's largest online platform exclusively for interior designers, architects, and manufacturers. Seeing the massively under-served e-commerce needs of the art, vintage, and antique industries, she founded Ronati in 2017.
Ronati helps dealers solve the daunting task of adding online sales to their offline traditional sales model. It offers the only e-commerce marketplace management tool of its kind, dedicated to unlocking the global stock of art, vintage, and antiques through technology solutions that are as easy as texting.
For more information, visit ronati.com, @world_of_ronati on Instagram, Twitter and Facebook. Corporate headquarters: 222 W. Merchandise Mart Plaza, Suite 1212, Chicago, IL 60654. Ronati ©, Ronati, LLC. 2020. All Rights Reserved.