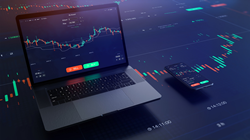 Tokenized real estate and its trading combined with cryptocurrency are all set to bring milestone reformation within the property sector.
PALO ALTO, Calif. (PRWEB) July 10, 2020
HashCash Consultants has expanded its blockchain offerings to the realm of real estate establishing a highly scalable cryptocurrency real estate exchange with extensive trading features in crypto and tokenized assets.
The cryptocurrency real estate exchange is a unique result of the blockchain and real estate convergence, that is set to revolutionize property business and investment options within the sector.
"The provision of the disintegration of property into multiple shares and tokenizing them followed by trading on a blockchain-based exchange platform broadens the spectrum of asset investments for people. The traders will get a chance to expand their portfolio by venturing into the world of tokenized real estate, gaining fractional ownership of properties, which they can further trade owing to the high liquidity of such tokens. Tokenized real estate and its trading combined with cryptocurrency are all set to bring milestone reformation within the property sector," commented Raj Chowdhury, CEO, HashCash Consultants.

What HashCash's Cryptocurrency Real Estate Exchange has to offer?
The real estate reformation through blockchain integration has been gaining momentum globally with more and more investors showing significant interest in buying tokenized property and trade with the same.
USA's HashCash offers clients and partners with a blockchain-based crypto real estate exchange platform that facilitates the trading of real estate tokens. One can either use established cryptocurrencies or popular real estate digital assets listed under the platform. All transactions that take place on the platform get processed instantly and efficiently, maintaining immutability, transparency, and traceability of the same.
HashCash's cryptocurrency real estate exchange offers:
1. Uphold transparency in the creation of real estate repository and all related operations globally
2. Efficiency through the elimination of third-party intermediaries like banks, attorneys, notaries and likewise
3. Improved accessibility via the minimalization of investment thresholds
4. Ensured security of record-keeping and cold storage of user funds by leveraging multi-signature technology
5. 2-factor authentication process to process withdrawals and other important actions over the platform
The crypto real estate exchange by HashCash is powered by its blockchain network HC Net, which ensures enhanced performance along with advanced security protocols with guaranteed instant processing of funds.
About HashCash Consultants:
HashCash is a global software company. HashCash Blockchain products enable enterprises to move assets and settle payments across borders in real-time for Remittances, Trade Finance, Payment Processing, and more. HashCash runs US-based digital asset exchange, PayBito & digital asset payment processor, BillBitcoins. HashCash offers exchange and payment processor software solutions, ICO Services, and customized use cases. HashCash propels advancement in technology through Blockchain1o1 programs and its investment arm, Satoshi Angels. HashCash offers solutions in AI, Big Data, and IoT through its platforms, products & services. HashCash solves the toughest challenges by executing innovative digital transformation strategies for clients around the world.