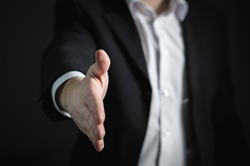 Smart System Integrator enterprises know that this is a great time to join hands with successful product companies in the Blockchain space to create value for their customers.
PALO ALTO, Calif. (PRWEB) October 21, 2019
HashCash Consultants establishes a robust partner network connecting industry leaders across geographies. With more than 100 global partners, HashCash's partnership program is one of their most accredited endeavors. It is centered on their foundational belief that collaboration and not competition is the smarter way to achieve unified success across verticals for a better and more technologically connected world.
Raj Chowdhury, CEO of HashCash commented to the media, "Companies with a history of success as Oracle, SAP and Microsoft partners have come forward to join the HashCash Partner network. Smart System Integrator enterprises know that this is a great time to join hands with successful product companies in the Blockchain space to create value for their customers."
The HashCash Partner Program
HashCash has created a robust network of partners in more than 34 nations, from the USA and Russia to Bangladesh and Nigeria. Success metric (India), Black Tier Solutions (USA, UK, and Germany), Cybernoor (India), Centripay (Kenya), Cloud Solution Ltd. (Bangladesh), CryptoSmart Systems (USA), Birth Venue (India) and Blockchain (USA) are some of the notable names in the HashCash Partner Program.
The California based company has successfully collaborated with top global banks and financial organizations, leading enterprises and emerging start-ups. Being a part of the global technology network of HashCash comes with the opportunity to yield substantial revenue.
The key to success in HashCash Partnership Program collaboration lies in the merger of three elements-unique IP of the partner, its presence in the cloud and intelligence of the organization that powers it.
The Offerings of HashCash Partner Program
The HashCash Partner Program offers different engagement models to organizations and entrepreneurs. These models are designed to allow the creation, selling, servicing and process operation.
The Reseller Program
HashCash's Channel Partner Program gives entrepreneurs and organizations scope of growth while getting access to complete marketing and sales support, not to mention being a part of the fastest-growing software and blockchain development company.
DApps Development Program
From tools of banking, mobile wallets to smart devices, everything can be seamlessly built on HC Net. The partner also gets continual services via the DApps.
Preferred Integration Partner
The PIP allows the partner to leverage its IT expertise to implement the products of HashCash at enterprises across the globe. The Preferred Integration Partner program empowers the company with the resources to differentiate their offerings from the competition while seizing opportunities and increasing the sales.
HashCash Cloud Partner
Being a Cloud Partner one can offer HashCash solutions to customers via a public or private cloud as a hosting or outsourcing partner.
HashCash Blockchain Education Partner
This program assists the partner with educational solutions related to blockchain, crypto, and the likes.
By 2024 the partner economy opportunity of HashCash is expected to grow by 50 percent. The company has been adding global leaders to their network, extending the opportunity to organizations and entrepreneurs all over the world to accomplish that with a unified effort.
About HashCash Consultants
HashCash is a global software company. HashCash Blockchain products enable enterprises to move assets and settle payments across borders in real-time for Remittances, Trade Finance, Payment Processing and more. HashCash runs US-based digital asset exchange, PayBito & digital asset payment processor BillBitcoins. HashCash offers exchange and payment processor software solutions, ICO Services and customized use cases. HashCash propels advancement in technology through Blockchain 1o1 programs and its investment arm, Satoshi Angels. HashCash offers solutions in AI, Big Data and IoT through its platforms, products & services. HashCash solves the toughest challenges by executing innovative digital transformation strategies for clients around the world.