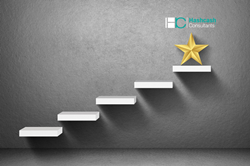 Our team dedicates its efforts to fulfill the blockchain and crypto requirements of the partners and clients, enabling them to reform their existing infrastructure through seamless integration.
PALO ALTO, Calif. (PRWEB) July 21, 2020
HashCash Consultants has been listed as the top blockchain development company in the USA by a global research firm. The industry-based survey was conducted, taking a wide range of critical parameters under consideration including feedback and reviews provided by the clients. The survey culminated in a list of leading blockchain development companies with HashCash Consultants taking the top spot.
"HashCash upholds its founding principle of offering innovative and transformative solutions to industries and businesses so that together we can contribute and build a better and digitally advanced tomorrow. Our team dedicates its efforts to fulfill the blockchain and crypto requirements of the partners and clients, enabling them to reform their existing infrastructure through seamless integration. We keep innovating and upgrading our services, offering cutting-edge solutions to big and small businesses alike", commented Raj Chowdhury, CEO, HashCash Consultants.
Headquartered in the USA the company specializes in blockchain and cryptocurrency development. They work with local and global enterprises to implement technology solutions that are futuristic and modernize the operational architecture of client and partner enterprises.
HashCash has a robust partner network comprising of more than sixty global banks and financial institutions along with companies from across verticals. They have an impressive track record of global collaborations across sectors with some of the biggest names within the industry.

Key Services and Solutions by HashCash Consultants:
HashCash Consultants has a proven track record of collaborations and projects across industries such as banking and financial services, gaming, supply chain, healthcare, real estate, retail, insurance, mining, investment management including the public sector and others. HashCash provides white label Bitcoin and cryptocurrency exchange software solutions to enterprises. They aid with blockchain system integration, consultation, smart contract, and DApps development and beyond that.
They have their very own range of highly scalable blockchain and crypto-based products which form a strong foundation for the solutions offered to the partners and clients. Their list of products comprises of:
1. HC Net (HashCash's blockchain network)
2. HC Remit (for remittances)
3. HC Corporate Payment (B2B payment processor)
4. Blockchain Digital Identity
5. HC Commerce
6. HC market maker
7. Cryptocurrency Exchange
The company is known for its comprehensive crypto development services including ICO and STO services along with crypto exchange development. They are one of the leading providers of white label cryptocurrency exchange software.
With headquarters in USA, HashCash maintains offices in Singapore, Australia, UAE, and India. The company is also operational in other regions including Africa and UK through its partner network, all of whom have shifted to active remote working till 2021 due to the COVID-19 pandemic situation.
About HashCash Consultants:
HashCash is a global software company. HashCash Blockchain products enable enterprises to move assets and settle payments across borders in real-time for Remittances, Trade Finance, Payment Processing, and more. HashCash runs US-based digital asset exchange, PayBito & digital asset payment processor, BillBitcoins. HashCash offers white label crypto exchange and payment processor software solutions, ICO Services, and customized use cases. HashCash propels advancement in technology through Blockchain1o1 programs and its investment arm, Satoshi Angels. HashCash offers solutions in AI, Big Data, and IoT through its platforms, products & services. HashCash solves the toughest challenges by executing innovative digital transformation strategies for clients around the world.