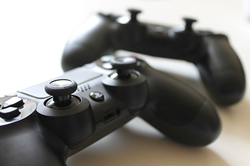 This is just one of the many ways blockchain can revolutionize how we experience gaming in the present day.
SAN FRANCISCO (PRWEB) April 02, 2019
The remote gaming regulations enacted in 2004 in the island country spurred Malta to implement new innovations to further solidify its online gaming market. It is currently leveraging its pro-blockchain regulations to enable international software companies to hasten the evolution of its online games industry. Leading blockchain products and service provider, HashCash Consultants, is one of the first of those to develop a blockchain platform specifically for online gaming. According to a source, the company is in talks to collaborate with a team of video game developers to program a collection of games using Distributed Ledger Technology.
Features of the Blockchain Gaming Platform by HashCash:
The blockchain gaming platform designed by HashCash provides a secure gaming ecosystem while diversifying the online gaming experience like never before. "The decentralized distributed technology facilitates higher interoperability of gaming items (which are thousands of pounds in value), which can be instrumental in creating a multiverse experience" comments Raj Chowdhury, MD of HashCash Consultants. "This is just one of the many ways blockchain can revolutionize how we experience gaming in the present day."
The blockchain ledger built by HashCash Consultants provides the best traits of the distributed ledger technology – it is immutable, enables trade of digital assets at low costs, and is transparent. The encrypted data cache makes for safe storage of scores and in-game transactions. HashCash Consultants has a strong presence in the finance sector and specializes in producing cryptocurrency payment processors and exchange platforms.
Executing transactions using cryptocurrencies has several pros, especially in its ability to curb rampant fraud in online gaming. The team of experts at HashCash gives games companies the option between creating a brand new native digital asset and integrating their existing digital coin to operate on the blockchain network created in the lines of HC Net. The blockchain core will be compatible with other leading blockchain networks as well, thus supporting and enabling the integration of different coins and ERC tokens.
HashCash brings diversity to monetization methods of the gaming world as well. Online games relied heavily on in-game transactions and participation fees to bring in profits but are now set to reap the benefits of trading cryptocurrencies. The blockchain company sets up a cryptocurrency exchange for the gaming platform. This is appealing because the risk involved in earning profits via trade is not high, given the enhanced liquidity of cryptocurrencies in general.
The services provided by HashCash Consultants include setting up a blockchain wallet, establishing a compliance server for managing KYC details, and assisting in creating an API layer for the blockchain network to integrate with the gaming platform.
Blockchain's role in the future of gaming:
The limited size of the archipelago has not stopped it from hosting 10% of the world's online gaming operations. The appeal of Malta to scores of gaming companies lies in two factors - low tax rates and the ease of acquiring a license.
Malta is at the forefront of the blockchain revolution having recognized its massive potential in future generations. It is actively moving toward becoming a pioneer European blockchain hub. The Malta Gaming Authority is working in partnership with the Malta Digital Innovation Authority on a regulatory framework focused on protecting players and investors. It also aims to create a dynamic environment within which operators can grow and develop their skills.
About HashCash Consultants
HashCash Consultants started as a Blockchain Consulting Company in California. Today, HashCash products enable enterprises to move assets and settle payments across borders in real-time using HashCash Blockchain network, HC NET. Financial Institutions use HC NET for Retail Remittances, Corporate Payments, Trade Finance, and Payment Processing. HashCash also runs the US based cryptocurrency exchange, PayBito and the leading Cryptocurrency payment processor, BillBitcoins.
HashCash offers cryptocurrency exchange and payment processor white label solutions, comprehensive ICO services and customized use case design and development. HashCash propels advancement in the field of blockchain through the Blockchain1o1 program and its investment arm Satoshi Angels.