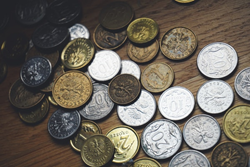 Low-cost stock and options trading with the highest privacy and security is now possible with HashCash's Securities Trading Platform
SAN FRANCISCO (PRWEB) January 03, 2019
A robust and expanding financial sector has placed Australia's fund management industry in the higher rungs of the global hierarchy of investment markets. In order to enhance efficiency in an industry that demands working with tomes of documents, coordinating with multiple financial institutions, and ongoing client verification processes, investment firms are giving their infrastructure a high-tech makeover. Software development companies, such as Silicon Valley-based HashCash Consultants, are playing a significant part in accomplishing this goal.
HashCash for Blockchain Investment Management
Managing and reconciling investment vehicles – be it low-risk like bonds and certificates of deposit, or high risk such as stocks, options, and futures – is streamlined by the blockchain solutions provided by HashCash Consultants. The blockchain experts set up and install products suited to the client's IT infrastructure system and in line with their data security and compliance policies. The company's primary offering is a customized securities trading exchange platform that allows the mutual funds's corporate clients to issue their own securities. The exchanges are equipped to handle order types such as Limit, Market, Stop loss, Basket trading, Margin, Futures, Options and more.
The securities exchange platform by HashCash has proven to be a popular choice among Fund Management companies with securities such as investment funds, REITs, commodities, and others being listed on them around the world.
The securities exchanges created by HashCash Consultants are built using the distributed ledger technology, and thus enables real-time reconciliation of titles. The blockchain platform provides a tamperproof ecosystem to store and update investment portfolios with each transaction validated by smart contracts, a pre-programmed computer protocol.
HashCash Consultants provides a private blockchain network for its clients which will also tokenize the Security titles. The Securities Trading Exchange that is set up communicates with this blockchain network in managing the dynamic allocation of the Titles of the securities as trading happens on your exchange.
"Low-cost stock and options trading with the highest privacy and security is now possible with HashCash's Securities Trading Platform" illustrates Raj Chowdhury, MD of HashCash Consultants. "You can on-board accredited investors on your exchange through an automated validation process. Moreover, users will have advanced analytics and risk management modules at their disposal, such as a dynamic doughnut and other charts. For example, one can click a sector on the chart and the chart adjusts to show the sector composition based on market cap."
Benefits of blockchain in investment management
A survey by a leading investment institute in Washington confirmed Australia to be the largest funds management industry in the Asia-Pacific region, and sixth on the list of global leaders in the field. Naturally, Australian wealth managers are one of the first to recognize the immense potential of blockchain in their operations.
Organizing a US$275 billion worth of alternative assets, and US$1.6 trillion worth of managed fund assets could see a makeover in the following ways:
The highly flexible technology could make the client on boarding process hassle-free, streamline management of model portfolios, expedite settlement of trades, and alleviate compliance burdens entailing anti-money laundering (AML) and KYC. Blockchain can enhance or even replace traditional systems, such as ACH and ACAT, eliminating redundant functions. Since transactions made within a blockchain network does not rely on any third party for authentication, operational expenses too are significantly reduced, and the process simplified resulting in enhanced client experience.
These concepts can be extended to encompass rollovers, trusts, estates, insurance and other transactions that necessitate movement of assets between parties or settling of contracts. Not only does blockchain enable near-instantaneous transfer of assets between financial institutions, but it also makes tracking of the change of hands of those assets easy.
Blockchain and Australia's managed Funds Industry
The Australian fund industry is speculated to grow from strength to strength driven by a sophisticated investor base, an efficient financial system, and the development of cutting-edge investment products. Such a robust financial and regulatory environment as seen in this location is ideal for the propagation of amalgamation of tech with financial systems already in existence, as will be evinced by the increasing implementation of blockchain in this sector.
About HashCash Consultants
HashCash Consultants started as a Blockchain Consulting Company in California. Today, HashCash products enable enterprises to move assets and settle payments across borders in real-time using HashCash Blockchain network, HC NET. Financial Institutions use HC NET for Retail Remittances, Corporate Payments, Trade Finance, and Payment Processing. HashCash also runs the US-based cryptocurrency exchange, PayBito and the leading Cryptocurrency payment processor, BillBitcoins. HashCash offers cryptocurrency exchange and payment processor white label solutions, comprehensive ICO services and customized use case design and development. HashCash propels advancement in the field of blockchain through the Blockchain1o1 program and its investment arm Satoshi Angels.