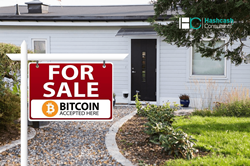 The crypto real estate exchange acts as a secured platform where all of these activities get executed streamlining the operations for real estate companies.
PALO ALTO, Calif. (PRWEB) August 06, 2020
Intensifying their operations in the real estate sector, HashCash Consultants is offering its high-end cryptocurrency real estate exchange, to global enterprises that are involved in property trade and the realty business. Powered by HC Net, HashCash's sophisticated blockchain network, the exchange comes with advanced features that facilitate the trade of crypto and tokenized real estate assets. The scalability offered by the crypto real estate exchange enables enterprises to integrate it into their architecture with ease.
"Even though real estate is the world's largest asset class, there is visible reluctance among investors in putting their money on properties. The behavior largely stems from the high capital barrier of real estate combined with low volume liquidity. Both factors make real estate investments inaccessible and opaque. Incorporation of blockchain and crypto helps in the tokenization of property assets, further facilitating fractional ownership of property. It allows multiple investors to buy shares of a single property. The crypto real estate exchange acts as a secured platform where all of these activities get executed streamlining the operations for real estate companies", commented Raj Chowdhury, CEO, HashCash Consultants.
The cryptocurrency real estate exchange and asset trading platform is the converging point of blockchain technology, crypto, and real estate. On one hand, it eliminates the issues that plague the realty business and successively improve operations within the sector, not to mention expand investment options for traders as well as realty investors.
The crypto real estate exchange allows realty enterprises to reach out to investors without and vice-versa without having to deal with third-party mediators that subsequently raises the cost involved in property ownership. HashCash's scalable infrastructure comes with the following benefits for investors and real estate companies:
1. Facilitate property ownership via crypto transactions instead of fiat
2. Integration with major exchanges gives access to high volume liquidity and leading cryptocurrencies and utility digital assets
3. Easy and seamless trade of tokenized real estate assets over the secured platform, that upholds transparency and traceability of all transactions
4. Creates a global repository for real estate
5. Elimination of third-party entities like notaries, attorneys and banks makes the process efficient and less expensive
Streamlining of listing, buying, and selling of properties over a blockchain-based crypto real estate exchange reduces the barrier of capital entry, increasing accessibility of property investments for all. It has proven to be beneficial for the real estate enterprises as well as the investors and token traders.

About HashCash Consultants:
HashCash is a global software company offering solutions in Blockchain, AI, Big Data, and IoT through its platforms, products & services. HashCash Blockchain products enable enterprises to move assets across borders in real-time for Remittances, Trade Finance, Payment Processing, and more. HashCash runs US-based digital asset exchange, PayBito & Digital asset payment processor, BillBitcoins. HashCash offers crypto exchange solutions, Payment processor software, ICO services, and customized Blockchain use case development. It propels advancement in technology through Blockchain1o1 programs and its investment arm, Satoshi Angels. HashCash solves the toughest challenges by executing innovative digital transformation strategies for clients around the world.