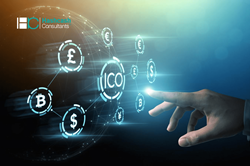 We offer a wide range of white label solutions in crypto exchange and ICO architecture, among others, helping organizations to launch their crypto ventures.
PALO ALTO, Calif. (PRWEB) August 21, 2020
Globally renowned for its extensive suite of white-label software and solutions, leading blockchain and crypto development company HashCash Consultants has been recognized as the top white label ICO software provider in the USA. It comes with a contract owner dashboard and an ICO admin console within the ICO platform infrastructure. The system provides end-to-end process management between the investor dashboard and the contract owner's management tools to the ICO provider's console.
"HashCash's innovative infrastructural solutions are available for enterprises and entities to leverage and deploy scalable platforms with individual unique customizations. We offer a wide range of white label solutions in crypto exchange and ICO architecture, among others, helping organizations to launch their crypto ventures", commented Raj Chowdhury, CEO, HashCash Consultants.
HashCash's white label ICO platform ensures security, swift action, easy management, and full automation. The underlying technology remains the same as HashCash's own advanced ICO platform, however, there is a wide range of customization options that the client/partner enterprise can leverage to give their platform a unique identity.

The key features of the white label ICO platform software are as follows:
1. Wide-ranging payment options that allow the processing of investments covering the world's leading crypto and fiat currencies
2. Enable creation and deployment of universal ERC20 standard crypto tokens to facilitate seamless integration with wallets, services, and exchanges
3. Enable the investor to signup and view through the investor dashboard that comprises multiple payment modes, ICO news feeds, wallets and referral options, etc.
4. Streamlining of investor management via the use of high-end tools
5. Compliance features allow easy running of AML and KYC for selection of qualified crypto tokens
6. API integration with major exchanges in the world
7. Advanced platform analytics tools comprising of transaction charts, averages, etc.
HashCash's white label ICO platform also comes with advanced security protocols along with a special referral program and promo code generation for the benefit of the platform users.
About HashCash Consultants:
HashCash is a global software company offering solutions in Blockchain, AI, Big Data and IoT through its platforms, products & services. HashCash Blockchain products enable enterprises to move assets across borders in real-time for Remittances, Trade Finance, Payment Processing and more. HashCash runs US-based digital asset exchange, PayBito & Digital asset payment processor, BillBitcoins. HashCash offers crypto exchange solutions, Payment processor software, ICO services and customized Blockchain use case development. It propels advancement in technology through Blockchain1o1 programs and its investment arm, Satoshi Angels. HashCash solves the toughest challenges by executing innovative digital transformation strategies for clients around the world.