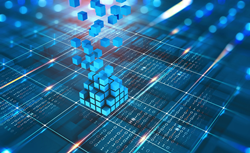 This project aims to accomplish the goals of the crypto-community at large, albeit, in parts. However, we should keep options for future expansion open.
PALO ALTO, Calif.. (PRWEB) May 18, 2021
One of the driving features behind the rise of digital currency has been to effectively combat the oligopoly of banking in an economy. Digital assets and ancillaries provide for the necessary, and appropriate alternative to serve those left behind by the highly centralized and non-inclusive banking system prevalent in many states.
Such an endeavor aimed at empowering the masses is a welcome initiative. HashCash Consultants is honored to partner with this project in terms of providing technology and support a crypto solution for an Egyptian FinTech.
Statistics from 2017 reveal that out of the 1.7 billion of the world's population remain unbanked, Egyptians comprise a staggering 85%. This amounts to a substantial 1.4 million unbanked Egyptians.
HashCash Consultants is to play its role in the said project by engineering a crypto solution that enables such unbanked Egyptians instantly transfer funds to anywhere within the country incurring no transaction fee.
The project involves mobile wallets and kiosks established across the country whereby people may top up their accounts with cash at the kiosks and transfer the tokens worth the respective amount to the target recipient. The recipient may straightaway use the received coins from their mobile wallet or encash the amount at a post office or designated ATMs for a small fee.
Designated teams are to cooperate despite the diverse focus areas: development, distribution, and marketing of the crypto-token.
Founder and CEO of HashCash, Raj Chowdhury remarks, " This project aims to accomplish the goals of the crypto-community at large, albeit, in parts. However, we should keep options for future expansion open,"
HashCash has accomplished a number of projects involving cross-border asset movement in the past years. Lately, it has geared up more ambitious projects adding the services of NFT development and CBDC consulting to its already enlisted array of products and services.
"Projects on crypto tokens such as these, resolve a whole lot of problems not just for unbanked individuals but also those looking for instant fund transfer and investment. Despite initial glitches, a diversion into this form of financial solutions is sure to yield greater returns," adds Chowdhury.
As an advocate and industry educator on blockchain technology and digital assets, HashCash looks forward to contributing to strengthening its innovation capacity through projects such as these.

HashCash is a global software company. HashCash Blockchain products enable enterprises to move assets and settle payments across borders in real-time for Remittances, Trade Finance, Payment Processing, and more. HashCash runs a US-based digital asset exchange, PayBito & digital asset payment processor, BillBitcoins. HashCash offers exchange and payment processor software solutions, ICO services and customized use cases. HashCash propels advancement in technology through Blockchain1o1 programs and its investment arm, Satoshi Angels. HashCash offers solutions in AI, Big Data, and IoT though its platforms, products & services. HashCash solves the toughest challenges by executing innovative digital transformation strategies for clients around the world.