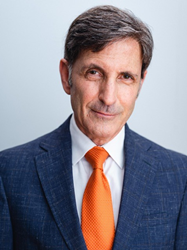 NEW YORK (PRWEB) February 10, 2023
The Haute Design Network, well known for its exclusive and luxurious lifestyle publication Haute Living, is privileged to present Alan Berman, of Archetype Architecture, as member and expert in the interior design field. As a Haute Design partner, Archetype Architecture exclusively represents the Interior Design market of New York, NY.
Designed as a partnership-driven luxury design portal featuring two leading interior designers in each prominent market across the world, Haute Design focuses on growing its members' brands as key influencers on design and deemed to be the best in their specific market.
ABOUT ARCHETYPE ARCHITECTURE
Archetype is an architecture and interior design firm based in the Upper West Side of New York City, with projects throughout the US, and abroad.
The focus is creating an aesthetic of bespoke spaces with a well curated selection of elements, visual order and comfort, through a distilled classical background and modern furnishings. The projects are curated with connoisseurship of a well-studied architectural parti and conceptualization of the interiors, operationalized through an integrative process of disciplines.
Our client base is one of well educated, intelligent professionals in search of a strong aesthetic direction, achieved through a clear conceptualization of a well-structured process.
Our result is one of projects that incorporate sophistication and comfort, within a chic integration of architecture, interior design, fine and decorative arts.