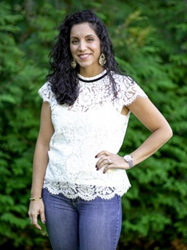 "Whether it is a residential or light commercial design, there is a commitment to provide satisfaction and relay a level of trust with clients to provide peace of mind."
LONG ISLAND, N.Y. (PRWEB) May 07, 2021
The Haute Design Network, well known for its exclusive and luxurious lifestyle publication Haute Living, is privileged to present Chasity Centeno as a member and expert in the interior design field. As a Haute Design partner, Riese Design exclusively represents the Interior Design market of Long Island, New York.
Designed as a partnership-driven luxury design portal featuring two leading interior designers in each prominent market across the world, Haute Design focuses on growing its member's brands as key influencers on design and deemed to be the best in their specific market.