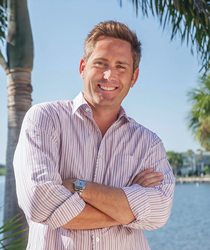 TAMPA, Fla. (PRWEB) December 02, 2022
The Haute Design Network, well known for its exclusive and luxurious lifestyle publication Haute Living, is privileged to present Ryan Hughes, of Ryan Hughes Design Build, as member and expert in the interior design field. As a Haute Design partner, Ryan Hughes Design Build exclusively represents the Interior Design market of Tampa, Florida.
Designed as a partnership-driven luxury design portal featuring two leading interior designers in each prominent market across the world, Haute Design focuses on growing its members' brands as key influencers on design and deemed to be the best in their specific market.
ABOUT RYAN HUGHES DESIGN BUILD
A second-generation company reborn for the 21st century, Ryan Hughes Design/Build brings a fresh perspective to outdoor living with creatively infused comprehensive services. The firm's scope encompasses everything outside the walls of the home, from the hardscape to landscape, right down to the outdoor furniture and accessories. A licensed pool contractor, complemented by landscape design and architecture services, which are available to an international clientele, Ryan Hughes Design/Build is revolutionizing the industry with exhaustive services that address both the science and art of outdoor design – Exceptional Outdoor Living Spaces, Custom Pools and Spas, Innovative Fire and Water Features and Signature Landscapes
For nearly two decades, Ryan Hughes has designed and built outdoor living without peer. Through custom designed pools, signature landscaping, water and fire features, his work represents more than $110 million for his clients.
Ryan currently holds a State of Florida Certified Pool Contractors License. His desire to create the finest outdoor living spaces and enclaves runs in the family as his father, George Hughes, a landscape industry pioneer and leader, created a platform upon which Ryan has built his own reputation of excellence. With vast experience in Pool Engineering, Pool Construction and Outdoor Living Space Project Management, Ryan's technical knowledge is second only to his design vision and sought after creativity.
As a result of world travels from an early age, Ryan's designs incorporate international inspiration and a global perspective. These cultural experiences and architectural influences have enabled a diversity of styles evidenced in his portfolio of completed works. These impressions also are a driving force behind his passion to create the most unique, innovative swimming pools and outdoor living spaces anywhere.