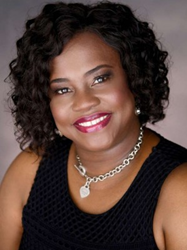 A customer-focused top producing agent, Elisa's high-quality personalized service in each real estate transaction is non-negotiable. Your property is her priority! Elisa's commitment to maintaining client trust and exceeding their expectations has gained her much success in the industry.
HOUSTON (PRWEB) September 24, 2020
Haute Residence is pleased to welcome Elisa Linton to the exclusive Haute Residence Network as its representative in the Humble and Kingwood, Texas real estate markets in the Houston metropolitan area.
Buying and selling in Houston, Texas can be a complex and daunting task. In order to successfully win in the game of real estate, one must use an experienced and knowledgeable real estate professional. Meet Elisa Linton. Elisa was born and raised on the beautiful island of St. Croix, U.S.V.I, but she is well integrated into Houston's unmatched culture and diversity. She is a full-time Real Estate professional who is prepared to deliver exceptional service. #ElisaYourRealtor means Elisa customize each real estate transaction to fit her clients' individual and specific needs.
Elisa is a Multi-Million Dollar Producer and aTop Buyers Agent at The Doug Erdy Group - The Best in the Business. She has also been recognized and awarded by developers and builders for her sales volume. Her business has grown exponentially which is due to the repeat business of extremely happy clients and their eagerness to refer family and friends.
She is a proud Army Combat Veteran, so she has the necessary tools and talents to not only help veterans navigate and understand their benefits and buying power, but she also offers first-time homebuyers the crucial assistance with understanding the ins and outs of new construction and/or custom-built homes.
Her goal is to one day cruise the Mediterranean for a year. But for now, she enjoys spending quality time with her family and friends living her best life while helping all of her clients live their best lives. Be sure to ask her for tips on shopping, great food, amazing wine, and superb travel destinations. You won't be disappointed.
Visit Elisa Linton's Haute Residence profile at: https://www.hauteresidence.com/member/elisa-linton/
Visit Elisa Linton's website at: https://elintonproperties.com/
ABOUT HAUTE RESIDENCE
Designed as a partnership-driven luxury real estate portal, Haute Residence connects its affluent readers with top real estate professionals, while offering the latest in real estate news, showcasing the world's most extraordinary residences on the market and sharing expert advice from its knowledgeable and experienced real estate partners.
The invitation-only luxury real estate network, which partners with just one agent in every market, unites a distinguished collective of leading real estate agents and brokers and highlights the most extravagant properties in leading markets around the globe for affluent buyers, sellers, and real estate enthusiasts.
HauteResidence.com has grown to be the number one news source for million-dollar listings, high-end residential developments, celebrity real estate, and more.
Access all of this information and more by visiting http://www.hauteresidence.com