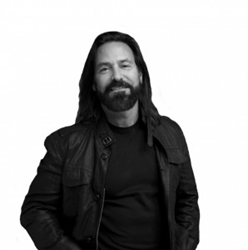 Pepe Calderin Design has garnered recognition for its fresh, energetic visionary approach to the design process, where the philosophy is "A space has no boundaries and has endless possibilities."
MIAMI (PRWEB) October 22, 2018
Haute Design Network by Haute Residence welcomes Pepe Calderin to its invitation-only interior design network. As a Haute Design partner, Calderin exclusively represents the Interior Design market in Miami, Florida.
Pepe Calderin, Founder and Principal of Pepe Calderin Design, has over 20 years of experience in high end residential and commercial interior design. Calderin opened Pepe Calderin Design in the midst of the American recession only to witness firsthand that the importance of finding beauty in the details was more important than ever. As the recipient of numerous national and international design awards, Pepe Calderin Design has garnered recognition for its fresh, energetic visionary approach to the design process, where the philosophy is "Space has no boundaries and has endless possibilities."
About Haute Residence:
Haute Residence is a luxe digital platform for real estate and interior design connoisseurs. As a leading real estate, design and architectural platform, Haute Residence connect affluent readers with the most powerful and renowned agents, developers and designers. The elite, expert-curated platform offers the latest in real estate and design news, showcasing the world's most extraordinary residences and projects on the market.
About Haute Design:
Designed as a partnership-driven luxury design portal featuring two leading interior designers in each prominent market across the world, Haute Residence focuses on growing its member's brands as key influencers on design and deemed to be the best in their specific market.
Offering clients, a unique convenience, the Haute Design Network provides homebuyers with the opportunity to find their dream havens with the help of some of the world's leading interior designers. Beyond that, HauteResidence.com—which has garnered a phenomenal following since its successful launch three years ago—showcases the world's most extraordinary residences and developments on the market, design features, trends in the market and expert advice from our interior design partners.