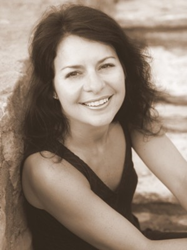 Wendy Gragg has been a luxury real estate specialist in Montecito, Santa Barbara and Hope Ranch for nearly 20 years.
SANTA BARBARA, Calif. (PRWEB) July 07, 2020
Haute Residence is pleased to welcome Wendy Gragg to the exclusive Haute Residence Network as its representative in the Santa Barbara, California real estate market.
Wendy Gragg has been a luxury real estate specialist in Montecito, Santa Barbara and Hope Ranch for nearly 20 years. Prior to that Wendy was in the television business for 15 years where she honed her marketing and negotiating skills in a highly competitive environment. Starting in the sales department and ending in the sale of a group of local television stations across the country. Her love for Montecito, Santa Barbara and Hope Ranch was a natural for launching her long and successful luxury real estate career. Wendy's in-depth knowledge of current inventory and comparable sales are the hallmark of her negotiating expertise. Exceptional networking among the best in the business allow for rare opportunities in a consistently tight market. She is always embracing the latest technologies and strategies to stay on top. Wendy is detail oriented, organized and a problem solver. Her long list of very impressive affluent clientele appreciate her integrity, discretion and personal service.
Visit Wendy Gragg's Haute Residence profile: https://www.hauteresidence.com/member/wendy-gragg/
Visit Wendy Gragg's website: https://distinctiverealestateonline.com
ABOUT HAUTE RESIDENCE
Designed as a partnership-driven luxury real estate portal, Haute Residence connects its affluent readers with top real estate professionals, while offering the latest in real estate news, showcasing the world's most extraordinary residences on the market and sharing expert advice from its knowledgeable and experienced real estate partners.
The invitation-only luxury real estate network, which partners with just one agent in every market, unites a distinguished collective of leading real estate agents and brokers and highlights the most extravagant properties in leading markets around the globe for affluent buyers, sellers, and real estate enthusiasts.
HauteResidence.com has grown to be the number one news source for million-dollar listings, high-end residential developments, celebrity real estate, and more.
Access all of this information and more by visiting: http://www.hauteresidence.com